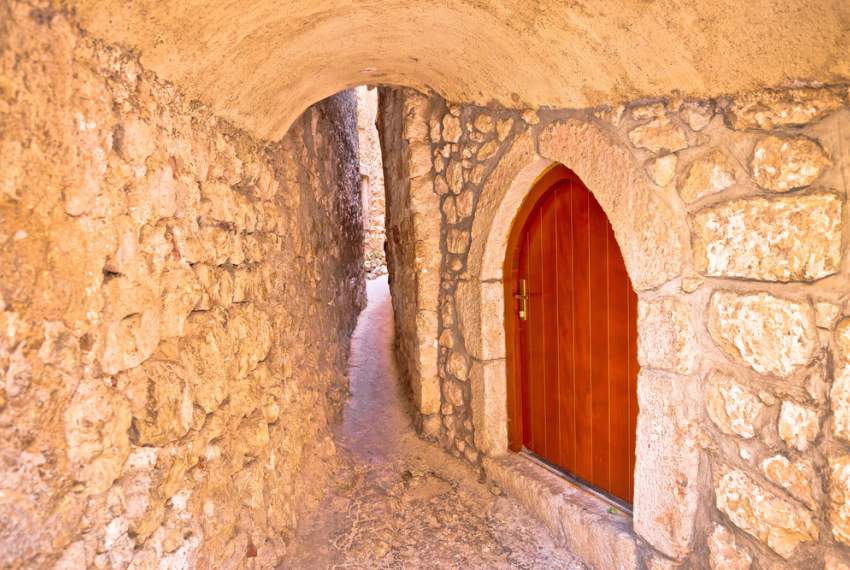 Meet Klančić - the narrowest street in the world situated in Vrbnik on the island of Krk
Small but full of irresistible charm, the town of Vrbnik on the island of Krk rises proudly 48 m above the sea and gives a postcard-like scene that seems almost unreal. This small old town full of Mediterranean spirit has tiny squares and many winding, narrow, and even narrower streets. Vrbnik will surely delight you with its picturesque scenery, a 900-year-long story, intertwined streets, and a fascinating old town.

The view from the seaside is quite enchanting - high cliffs, a bell tower, and the many roofs of tightly pressed houses proudly guard the medieval walls. Everything about Vrbnik is magical, its architecture, historical sights, and the fact that it is a cradle of literacy and one of the oldest places on the island of Krk.
Take a walk through this old town, its narrow and picturesque streets, almost like you are in a picture book.