Krk is an excellent destination for a romantic holiday. And, of course, we have several ideas for a romantic vacation for couples on Krk.
Get inspired and enjoy...
Relaxation in one of Krk Wellnesses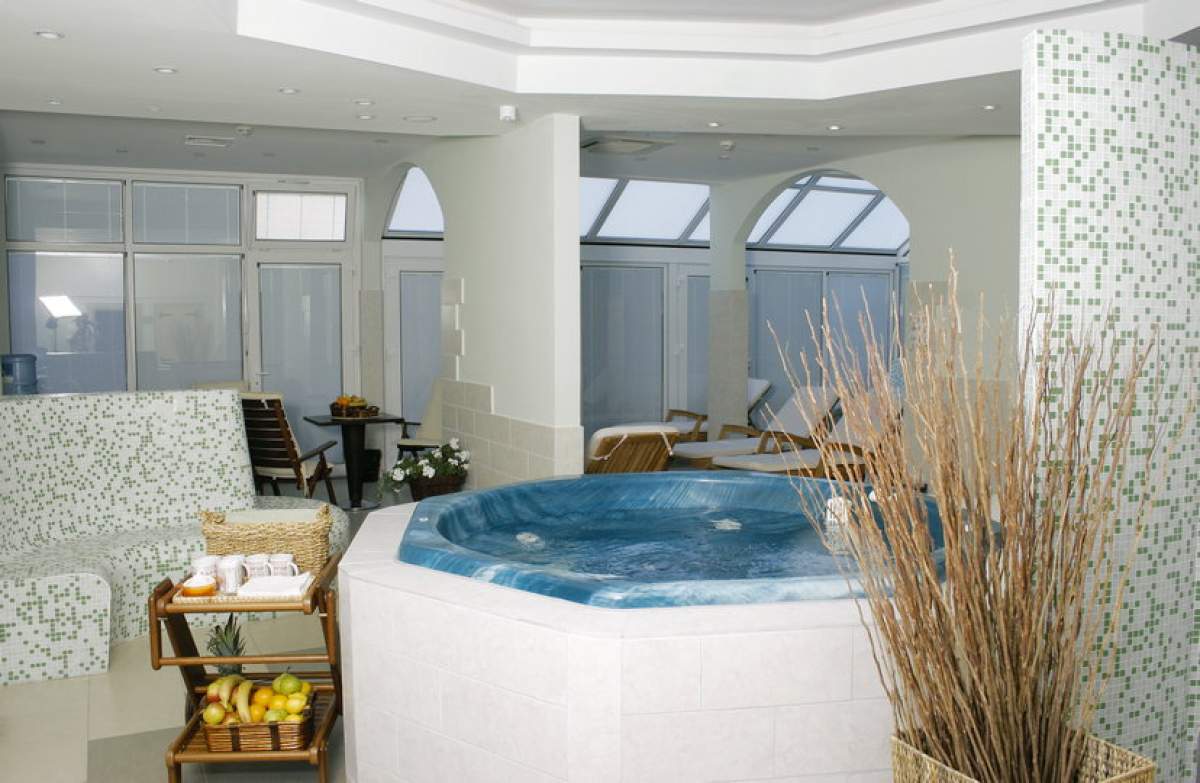 Whether you and your significant other are on the island of Krk in winter or during hot summer months, enjoy the benefits of the romantic atmosphere of the island's finest wellnesses. The wellnesses will offer you unforgettable moments of relaxation and intimacy. The romantic atmosphere of extremely well-equipped wellness centers is to be found in Malinska, Baška, Krk and Vrbnik.
A romantic stroll through historical city centers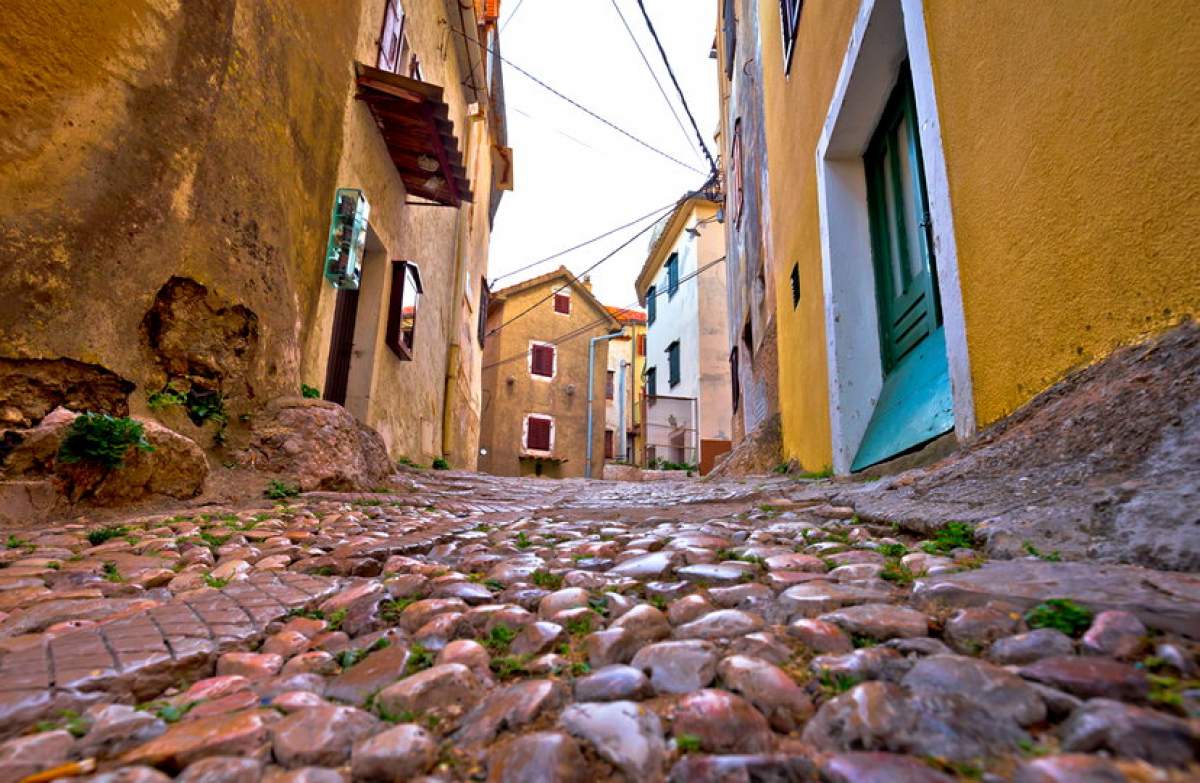 A romantic stroll through historical city centers is a top favorite romantic activity for many couples that becomes even more romantic when it becomes a stroll down the narrow Mediterranean alleys full of little shops, souvenir shops and galleries glowing with warmth and romance. You can enjoy the romantic atmosphere of beautiful old city centers if you visit Vrbnik, Baška, Krk, Dobrinj or Omišalj.
In addition to the standard events that take place in the streets of historical city centers almost daily, there are numerous interesting events taking place at Krk town squares in the summer months; what we recommend is the Krk fair which takes place in the city of Krk in early August, Vrbničke užance (Customs of Vrbnik) and Days of wine in Vrbnik as well as numerous fishermen and other festivals in other places on the island! Check our list of Krk Top Events to make sure not to miss any!
Enjoying Krk gastro delicacies at one of the restaurants with a stunning view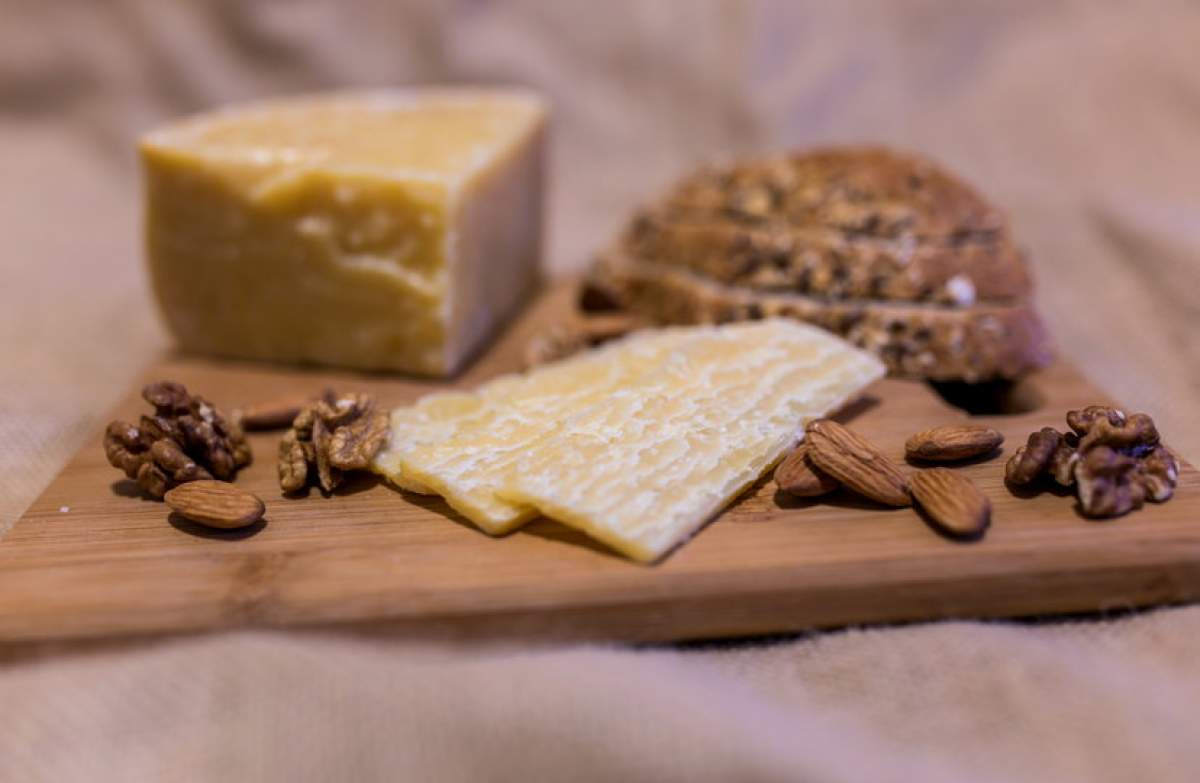 Whether you choose to enjoy various delicacies of Krk cuisine at one of the restaurant terraces with a stunning view or choose a unique traditional tavern, we are sure that the friendly atmosphere and scrumptious delicacies will make you feel even more romantic than usual.
Not only are they delicious, but numerous delicacies of Krk cuisine like asparagus, shrimp and other seafood also known as the most famous and most powerful aphrodisiacs. Therefore we strongly recommend you taste them! Appetizing Krk delicacies, accompanied by a glass of žlahtina (local white wine from the island of Krk) or homemade liqueurs guarantee romantic moments that you will remember for a long time!
Individual or organized boat trips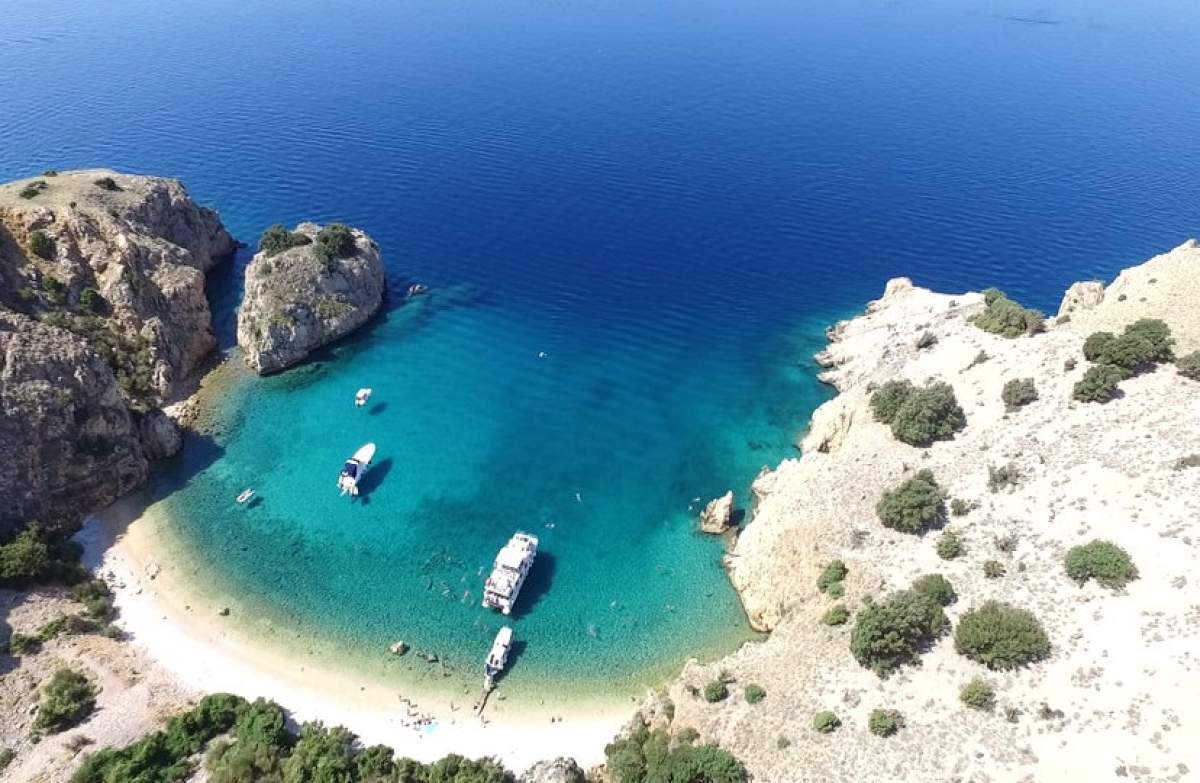 There are indeed a lot of organized excursions on the island and in its vicinity, but there are even more excursions and sites that you can organize and visit yourself! Among others, organized excursions include boat trips and the couples may find the swimming trip to the most beautiful Krk beaches, night fishing & dinner on board under the stars or private tours with taxi boats the most interesting.
The excursions will allow you to explore and get to know the most beautiful places on the island of Krk and in its vicinity, and you will remember romantic moments spent in the unspoiled nature long after returning home!
Enjoying the spectacular view from numerous Krk viewpoints scattered around the beautiful hiking and biking trails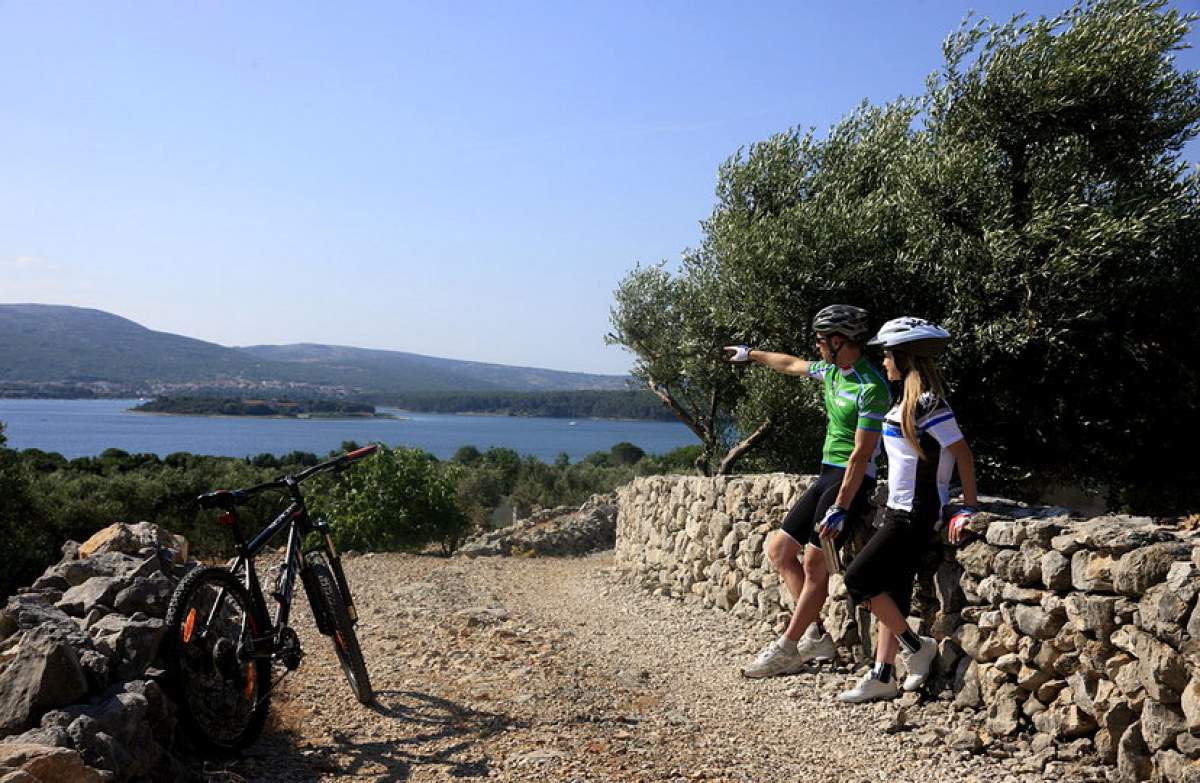 Almost all of Krk viewpoints can be reached on foot, by bicycle, by motorcycle or by quad. Some of them are even accessible by car. The walk to the most beautiful vantage points of Krk will give you the opportunity to enjoy the quality time spent with your partner. The view which you will be rewarded with when you arrive at your destination will leave you breathless!
More active couples are advised to ride a bike or walk on foot to the hills near Baška, Stara Baška, Punat and Vrbnik, where they will enjoy the beautiful panoramic views of the nearby villages. Fans of somewhat easier strolls are advised to seek sites not far from the city centers of almost all Krk settlements which offer a stunning view of the city centers and the sunlit or moonlit sea coast!
Waiting for the sunset on one of the beautiful Krk beaches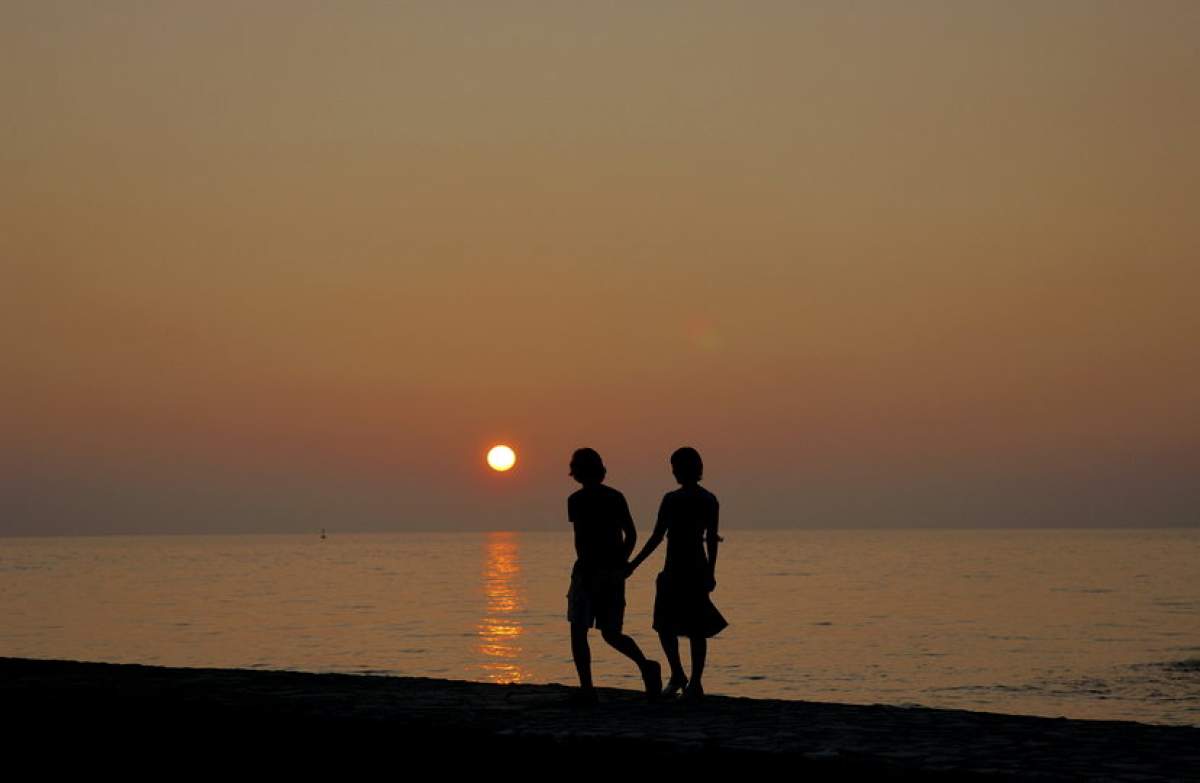 There are indeed many beautiful beaches on the island of Krk, so we are sure that you yourself will know how to choose a place for you and your significant other. Whether you are a fan of pebble and sand beaches or secluded cliffs, we are sure that you will enjoy the romantic sunset wherever you are.
There are hidden small coves near all Krk towns located on the coast and the majority of them can be reached on foot. Therefore, we advise you to take a romantic stroll through the pine forest and search for beautiful beaches where you can enjoy special moments with your partner. If possible, we advise you to visit the most beautiful Krk beaches by boat from the seaside on which the sunset will be more romantic than ever before.
Surprising your significant other with a beautiful stone graffiti in Oprna cove in Stara Baška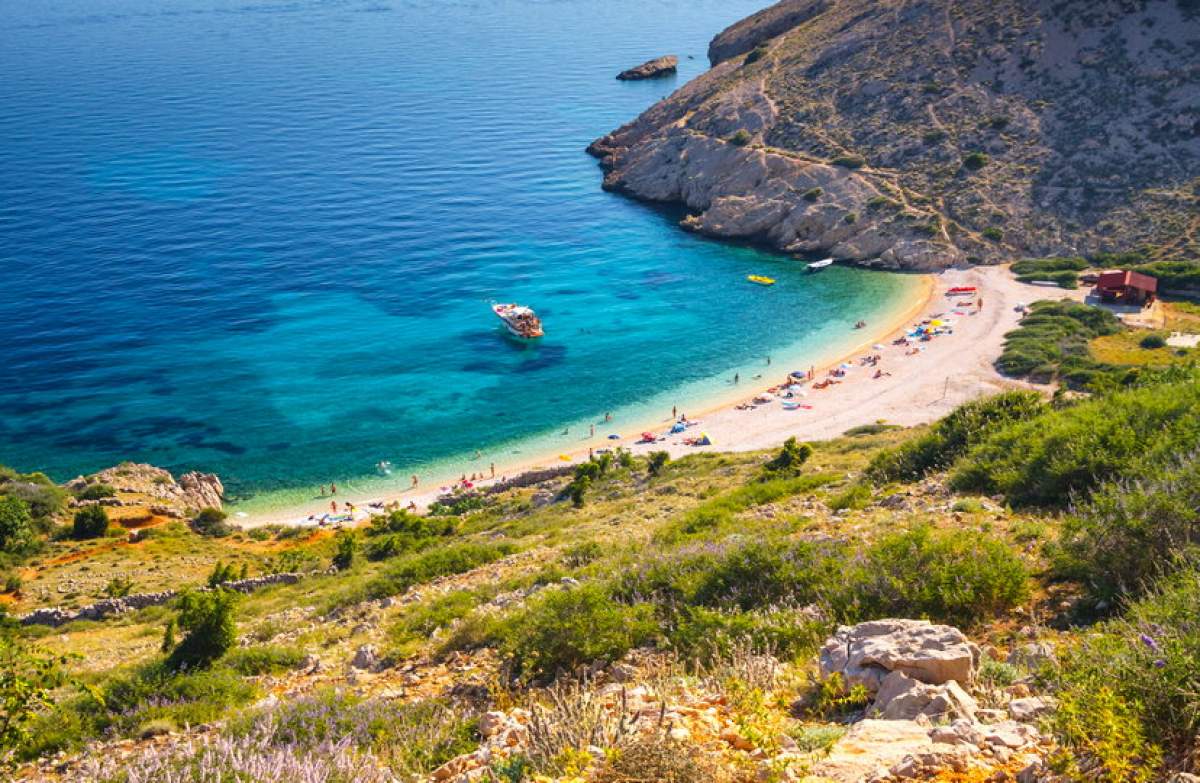 Oprna beach in Stara Baška is considered one of the most beautiful beaches on the Croatian coast. It is specific because it can only be reached from the sea or by walking over the hill from which you can enjoy one of the most spectacular views on the island. Such a location guarantees peace and privacy, as only a small number of tourists embark on an exploration of this beautiful beach.
The landscape itself and the sea view and the sunset will be sufficient to awaken the romantic atmosphere which can additionally be spiced up by writing love inscriptions made of stones which will surely delight your significant other.
Accommodation in the old city center spiced up with narrow cobble alleys, waking up with the ringing of tower bells and chirping of swallows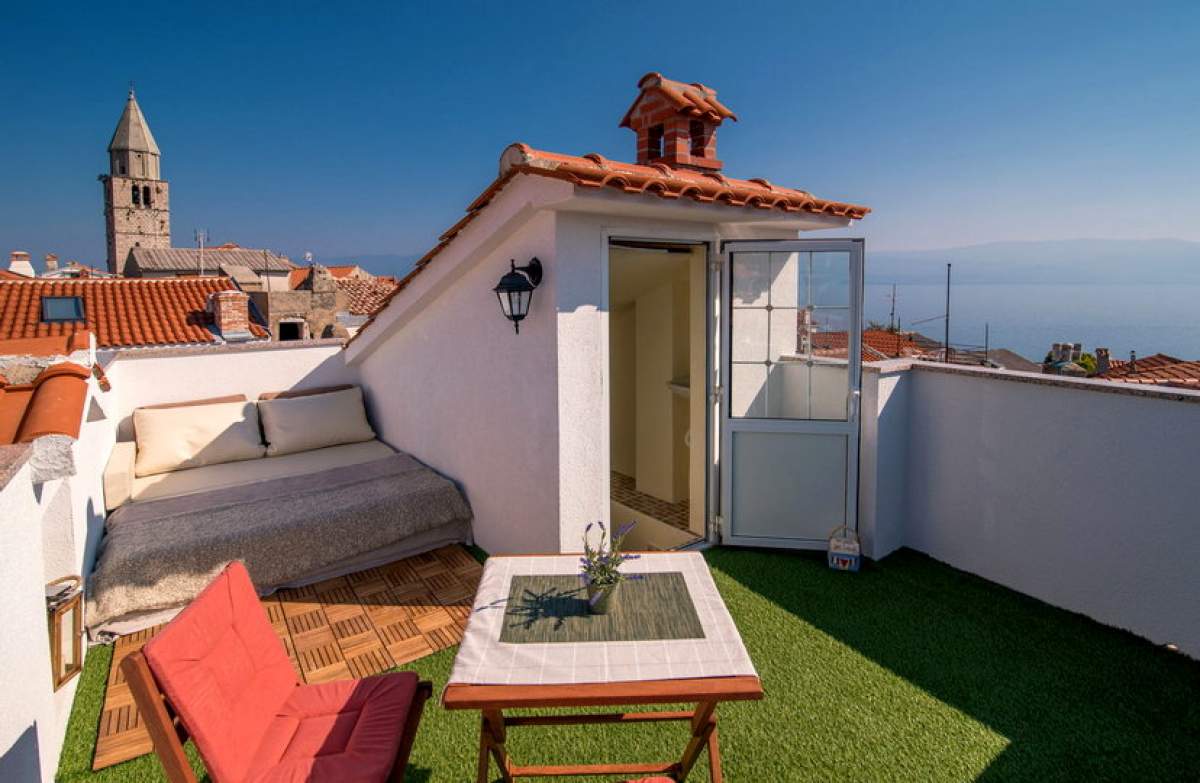 Accommodation in the old city center can also be very romantic. As you have seen, once you are on the island there will be no shortage of ideas for a romantic holiday for two because it takes a little to turn the beautiful landscapes, romantic terraces of numerous restaurants and viewpoints as well as beautiful beaches into perfect places to enjoy special moments together.
There is something you can do while you are still at home and that something is the search for accommodation in the old city centers whose narrow streets reflect the romance and beauty of the Mediterranean. We advise you to devote your time together looking for an ideal destination, as the search itself will awaken your imagination and inspire you to plan your unforgettable vacation together to the smallest detail!
A romantic walk by the sea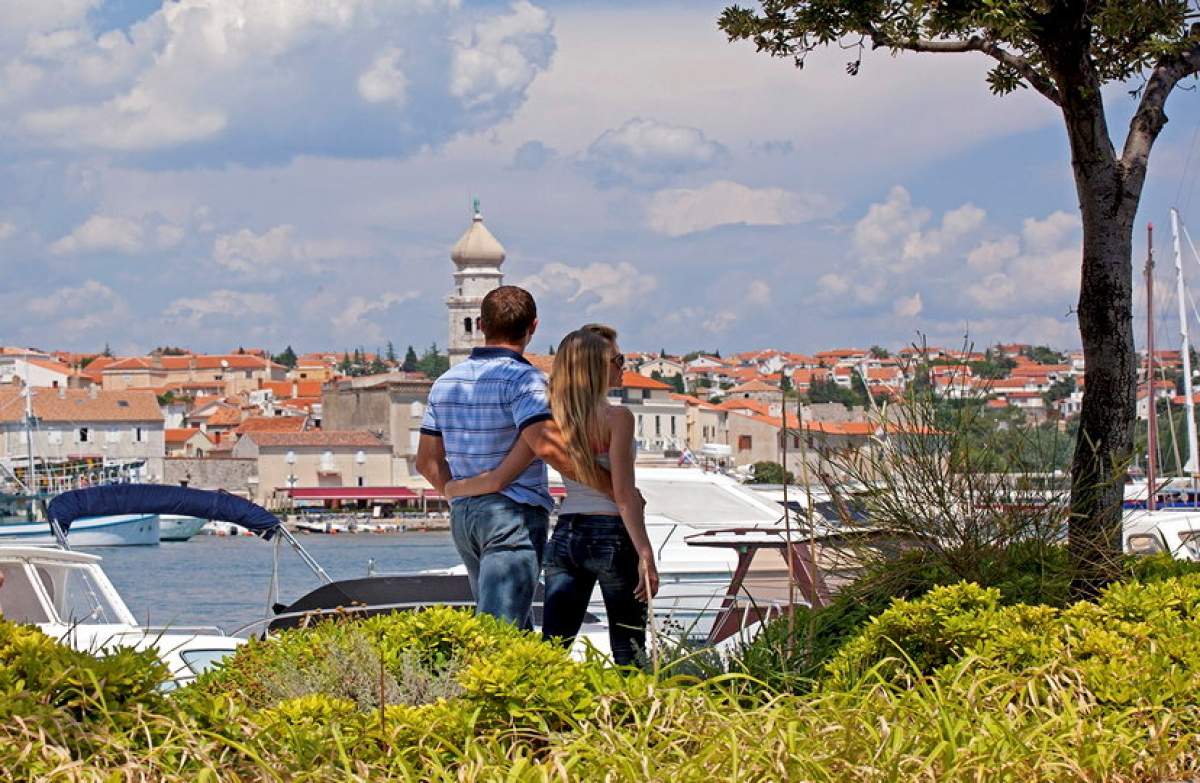 Whether you are having a romantic dinner in one of the restaurants in the historic city centers or going for a swim in one of the beautiful Krk coves, we advise you to do so on foot in the company of your significant other. Almost all the towns located along the coast have promenades that link the inner center of the city with its surroundings.
The same goes for most of the pebble beaches and secluded cliffs which are mostly accessible by narrow pathways immersed in unspoiled nature. We guarantee that there is nothing more romantic than walking along the sunlit or moonlit seashore!