Numerous and varied Krk events will enrich your vacation. And some of them may be a reason to spend your vacation on Krk.
So on Krk, you can experience various traditional and themed festivals. There are also gourmet events and attractive outdoor programs and music festivals.
It's up to you to choose the event of your choice and enjoy it!
Krk wine days (Dani vina otoka Krka), the last weekend in August - Vrbnik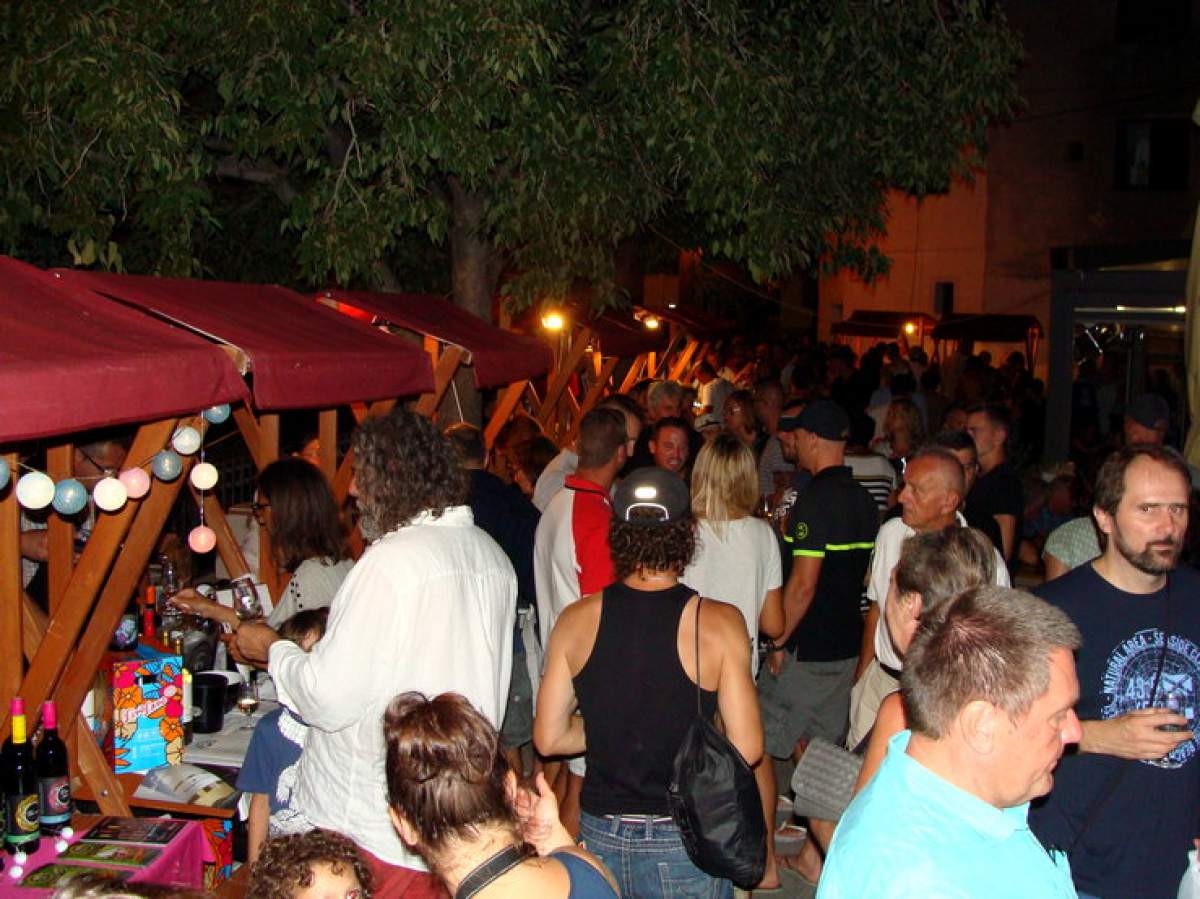 During the two days of the event at the Škujica Square and Square of Vrbnik Statute (Placa Vrbničkog statuta), visitors can taste and buy autochthonous wines and other local homemade products. Krk wine days (Dani vina otoka Krka) have been traditionally held in Vrbnik the last weekend in August since 2004.
At the event, seven winemakers from Vrbnik, one winemaker from the island of Krk and winemakers from another county present their wine varieties. In addition to winemakers, other manufacturers of autochthonous and eco products are given the opportunity to present their products.
The Krk wine days are food and wine event designed for national and international guests, lovers of good wine, pleasant company and good fun.
If You've missed Wine Days, don't worry, there are cellar tours and wine tastings as well as wine evenings in Vrbnik for all wine-lovers that you can enjoy during the whole summer!
The Black Sheep (Crna ovca), May - Baška
Apart from its rich cultural and sports program, Crna ovca (The Black Sheep) is an event well-known, especially for its unique cuisine based on a young Baška lamb, meet that you can try in different catering facilities and catering stands which are opened especially for the occasion. This event is traditionally organized in May because then you will be able to enjoy the delicious cuisine in Baška as well as a rich entertainment program.
Krk Fair (Krčki sajam – Lovrečeva), Aug 8 to Aug 10 - Krk
Krk Fair (Krčki sajam – Lovrečeva) is the longest-running traditional cultural event in Kvarner, which has been held in the city of Krk since the 16th century. Today it is organized by the Tourist Board of the City of Krk, City of Krk, associations and partners and its main aim is to present a rich cultural heritage of the city in an entertaining way.
Krčki sajam - Lovrečeva consists of historical (medieval fair, tournaments, fencing, etc.) and traditional parts (competition in manual cutting of prosciutto, traditional fair and similar activities). The emphasis of the event itself is the merging of tradition and contemporaneity.
In addition to historical and traditional parts of the event, there is a rich selection of original Krk and Croatian products such as Krk cheese, prosciutto, šurlice (a type of autochthonous Krk pasta), žlahtina (dry white wine), liqueurs and various other culinary delights; there is also a rich offer of handicrafts and original souvenirs and a varied offer of entertainment programs at five locations.
Days of šurlice pasta, asparagus and figs (Dani šurlica, šparoga i smokava)
Gourmets and lovers of good wine will be able to taste a range of food and wine dishes and beverages and enjoy numerous events on the island of Krk. The cuisine of Krk, as well as of the rest of the Croatian coast, is based on Mediterranean food and dishes of which, in addition to fish and seafood, šurlice (pasta), asparagus and figs are the most famous.
Wild asparagus is offered from the end of March to the first half of May when fresh asparagus is on the menu of many restaurants. In addition to restaurants and other catering facilities, asparagus is also offered at numerous gastro events held in various cities on the island.
Asparagus is often served in combination with homemade pasta, a trademark that is offered throughout the year in almost all Krk restaurants and at all food and wine events. Food and wine events that offer šurlice (pasta) are usually organized from April to October in almost all Krk towns along the coast. We have also prepared a small šurlice making class and tasting for you.
Fig lovers will be able to enjoy fresh figs during the summer months when many restaurants offer dishes and desserts prepared with this traditional Mediterranean fruit.
Velvet festival, August - Punat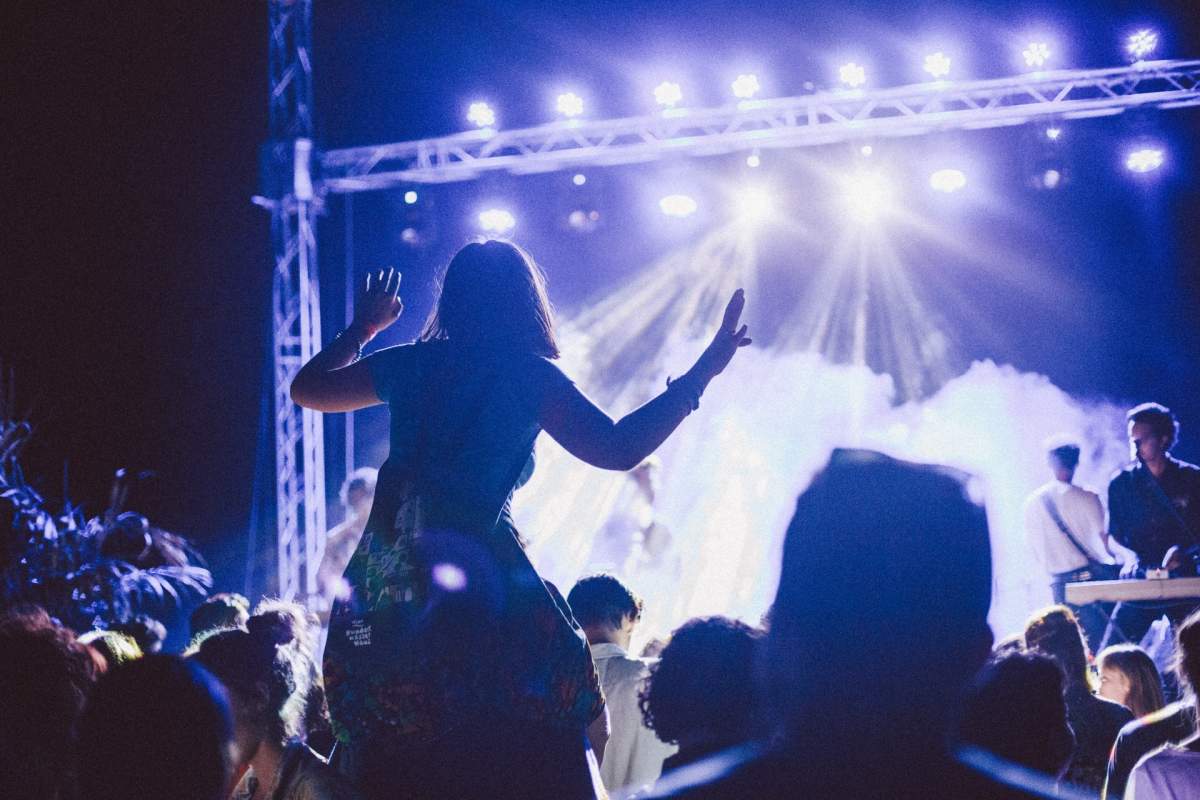 The cultural event Velvet festival has taken place in Punat since 2016 to the present day. Every year, the main music program is performed at two festival stages on the beach Punta Debij, while other festival activities take place in the very center of the city. Velvet festival is known on the island and abroad as an event that attracts some of the most interesting and most promising authors and artists of the local, regional and world music scene.
Advent on the Krk Square (Advent na placi), December - Krk
Advent na Placi (Advent on the Square) in Krk has been held since 2014. This traditional event is organized by the association Kreativni Krk (The Creative Krk). The promotion of Krk OPGs (family farms) and various handicrafts, advent stands and the humanitarian character accompanied by a full-day music program are what make this event not only special but one of a kind.
The ultimate goal of this event is that through the fun and entertainment the visitors and local people are filled with Christmas spirit and encouraged to help those less fortunate and in need.
Vrbnik customs (Vrbničke užance), August - Vrbnik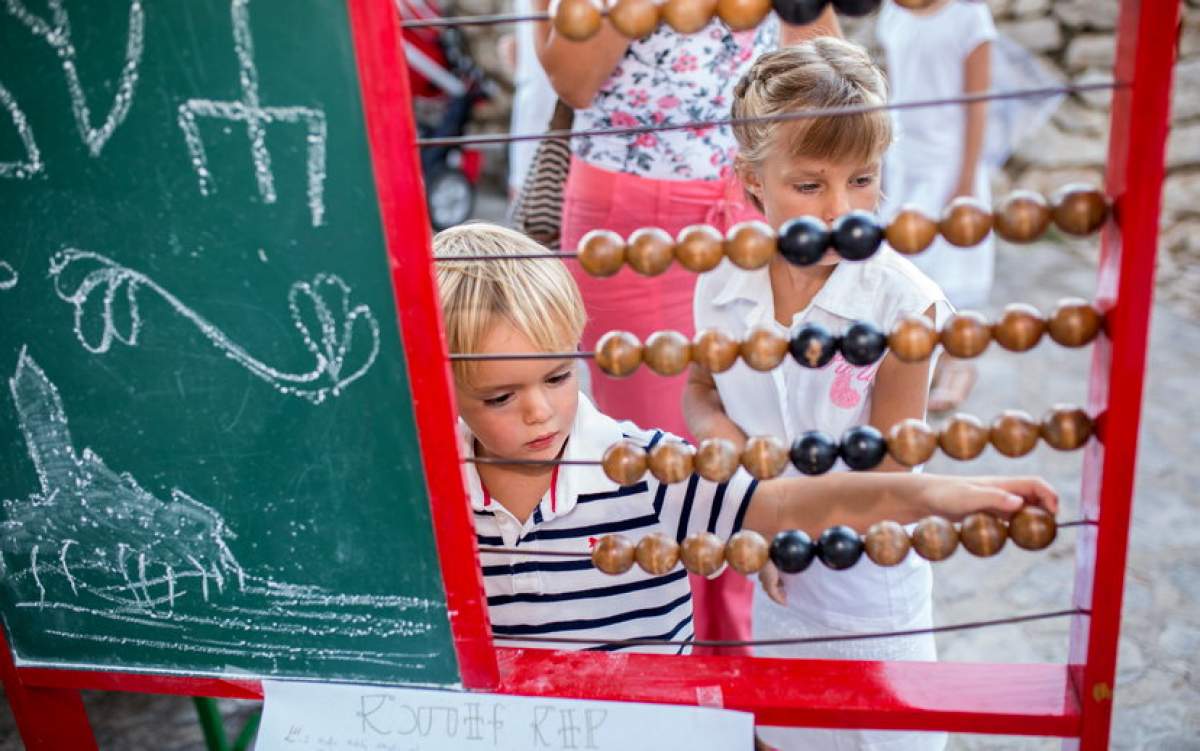 Since 2013, Vrbnik Cultural Association Frankopan has been the main organizer of the event Vrbničke užance (Vrbnik customs), where you can feel the spirit of the past in the historical city center through song, dance and reenacting of old traditions and ways of life.
In addition to staging motifs featuring centuries-old customs and everyday life, the program that lasts late into the night includes Glagolitic and wool-felting workshops for children, musical and theatrical performances, exhibitions, performances of kanturi (singers), tancuri (dancers) and sopci (instrumentalists), female poetry writers from Vrbnik and all other lovers of heritage and ancient times.
Spring on Wheels (Proljeće na kotačima)
Proljeće na kotačima (Spring on Wheels) is an event for amateur sportsmen. It is organized in order to promote Krk cycling routes and cycling trails suitable for bicycles, scooters and quads.
This attractive sports event, held every year in early May, includes three tours with expert guides: a tour for cyclists, a tour for scooters and a quad bike tour. In addition, there is also a mini-fair of two and four-wheelers, which is usually held on the Krk seafront.
Fishermen parties (Ribarske fešte) across the island of Krk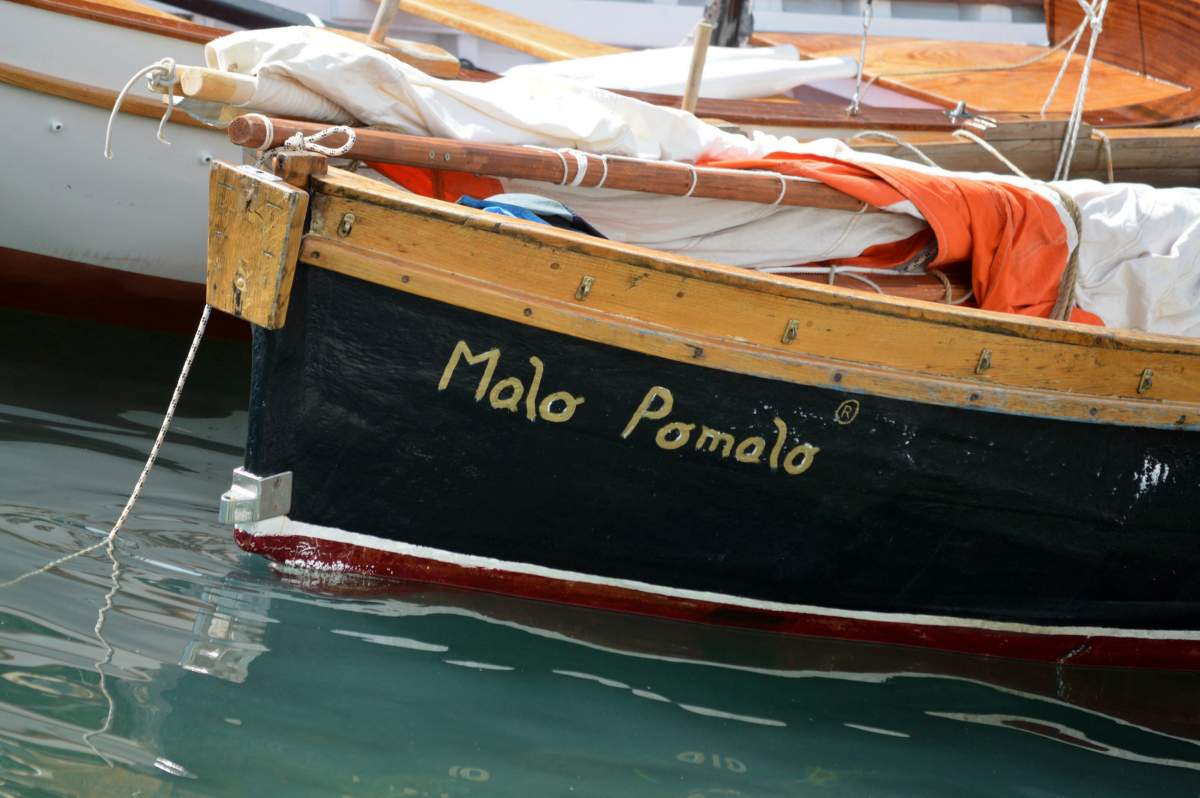 Fishermen parties take place during the summer months (June to September). In that period, in almost all Krk towns located by the sea different cultural and sports events are organized during the day, while in the evening hours visitors can indulge themselves with traditional food and wine offer and have fun attending some entertainment events with music till late in the night.
Days of Malinska (Dani Malinske), last weekend in July - Malinska
Event Dani Malinske (Days of Malinska) is traditionally held the last weekend in July. Throughout the weekend until late (or early) morning hours, visitors to the event will be entertained with live music at several different locations.
At all events, there is a wide selection of dishes and drinks among which a large barbecue with wildlife delicacies must be singled out because you will surely be impressed by its taste.
Days of Ancient Rome at Flufinum (Antički dani na Fulfinumu), July - Omišalj
Ancient Rome Days (Antički dani) is one of the most recognizable events of Omišalj municipality, which is based on the rich historical and cultural heritage of this popular tourist destination. This event is held every summer in July at the historic site Mirine-Fulfinum, where organizers of this famous event revive the spirit of ancient Roman times.
With the light of torches, the original ancient music, street entertainers, gladiators, Roman soldiers and an emperor and the emperor's royal suite, visitors dressed in Roman togas can savor the ancient atmosphere.
Summer Festival in Krk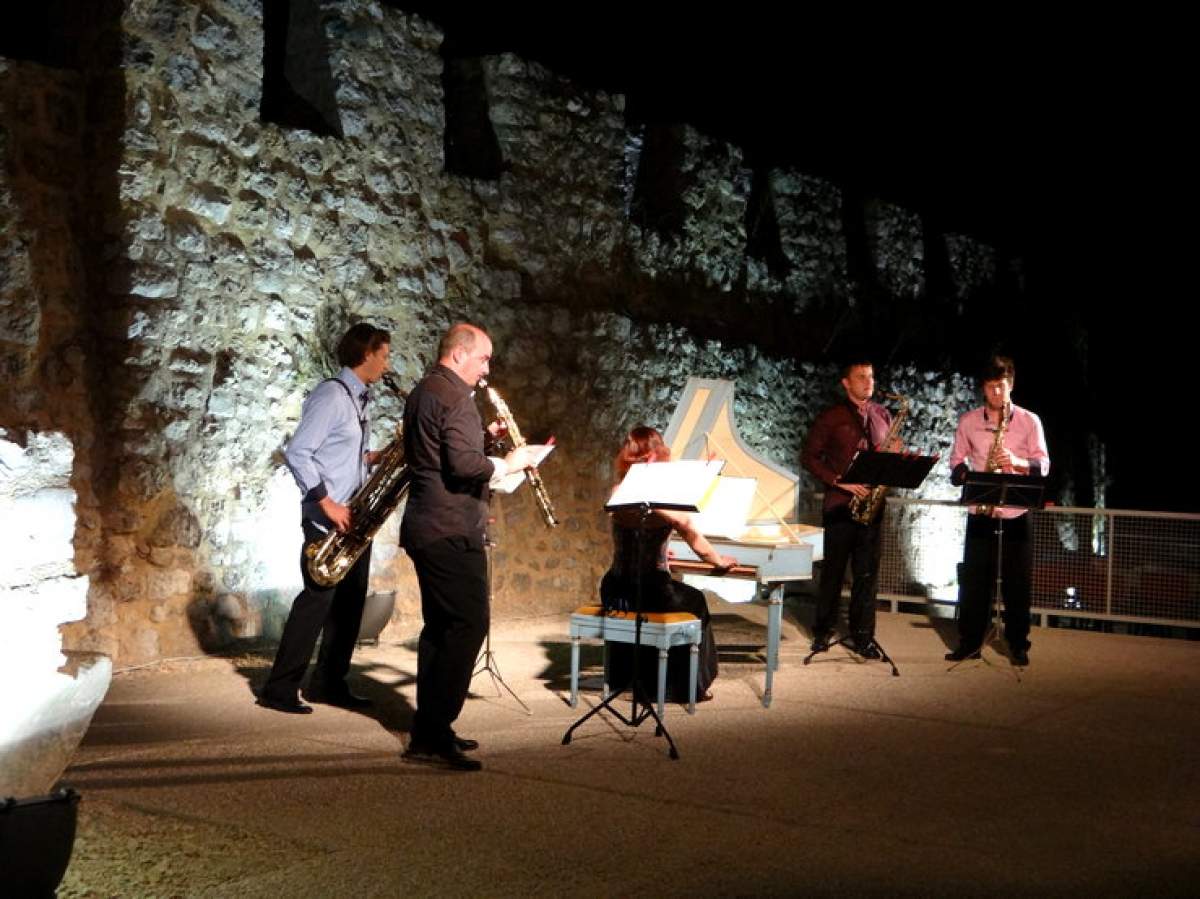 Summer Festival (Ljetne priredbe), which hosts various performances of eminent Croatian and foreign artists, is the most famous and most significant cultural event in Krk. In 2016, the Summer Festival celebrated the 60th anniversary thus becoming the cultural event with the longest tradition, organized by the Center for Culture of the City of Krk.
The list of the most famous artists who participated in this event includes Maxim Mrvica, Massimo Savić, Vlatko Stefanovski, Miroslav Tadić, Stefan Milenković, Tonko Ninić, Laura Vadjon, Ibrica Jusić, Ansambl Lado (Ensemble Lado), Sandra Bagarić, Martina Tomčić, Hrvatski barokni ansambl (Croatian Baroque Ensemble), Klapa Intrade (Vocal ensemble Intrade), Zagrebački solisti (Zagreb soloists), Barock band and many others.
In addition to the rich program, which makes the Summer Festival so special is definitely the venue, eg. Frankopan Castle, Kamplin Square, the atrium of the Franciscan monastery and the Cathedral of Krk.
Wednesdays in Vrbnik (Srijedom u Vrbniku)
Wednesdays in Vrbnik are reserved for cultural and entertaining events held from mid-June to mid-September, every Wednesday at another location.
Local Festivities on the Island of Krk
Local festivities are organized in almost all of Krk's towns in honor of patrons and patron saints from the beginning of June to the end of September. Throughout the day, visitors can take pleasure in different cultural and sports events, while delicious food and wine delicacies, accompanied by a colorful entertainment program, will fill their evenings and nights.
Among the most popular Krk festivities are Ivanja (Vrbnik, June 24th), Petrova (Garica, June 29th), Apolinarova (Malinska, July 20th), Jakovlja (Kornić, July 25th), Stipanja (Dobrinj, August 3rd) and Rokova (Šilo, August 16th).