Are you preparing for a vacation on the island of Krk, or have you already arrived at your destination and are you interested in insider Krk tips? Do you want to know where to eat, shop and park during your visit? Here we reveal top local information for your pleasant and unforgettable Krk vacation.
We have answered some common questions and concerns to provide you with all the necessary and exciting information about your stay on the island of Krk. Furthermore, we bring you our recommendations and insider Krk tips to make your visit and vacation in the most carefree and relaxed atmosphere.
Our Krk tips will make it easier for you to come to the destination and fully enjoy your stay while exploring our "golden island" of Krk. So, let`s dive in.
Why visit Krk?
The island of Krk is so close. And it has so much to offer. Krk is very diverse. You will enjoy discovering all its faces. It is an excellent choice for a family vacation, a romantic vacation, and an unforgettable active vacation.
On Krk, you will find beautiful beaches, excellent accommodation of various kinds, lots of activities for all ages and interests, many interesting attractions, fascinating natural beauties and historical sights.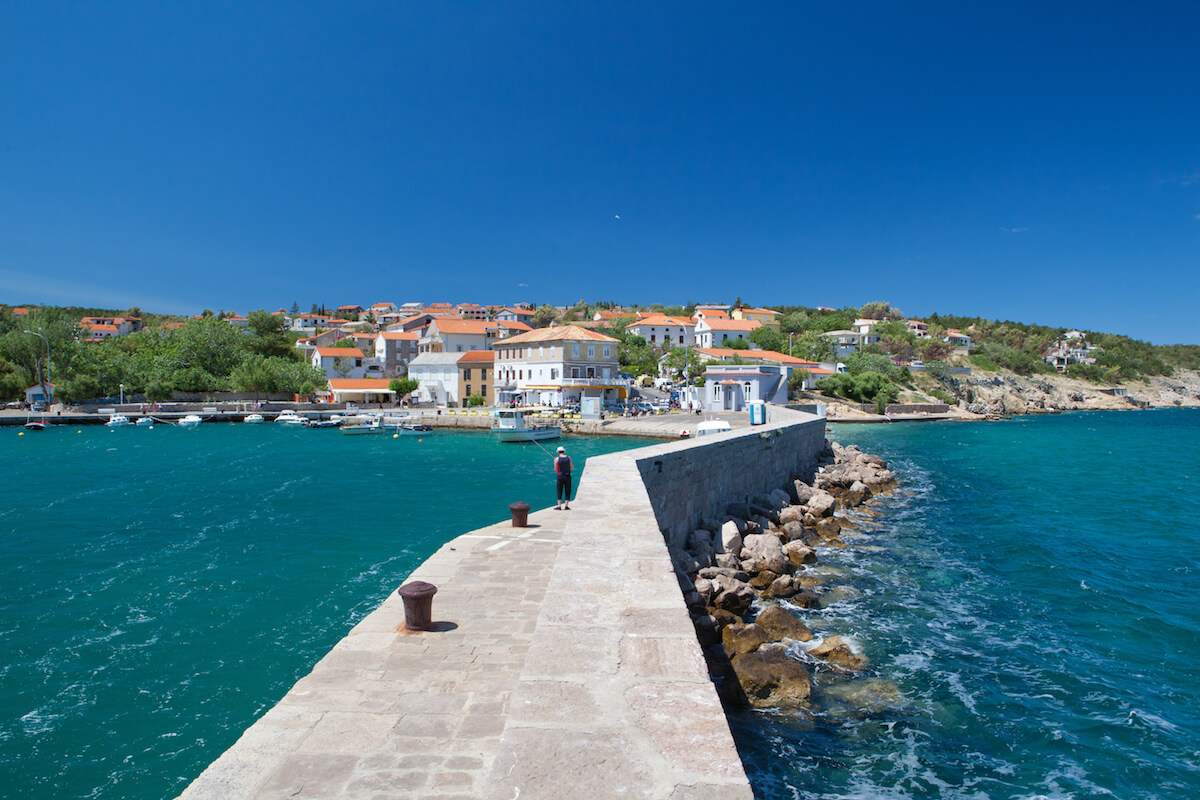 How to get to Krk?
Our guests usually come to Krk by car. Krk is connected to the mainland by a bridge. There is no toll for crossing the bridge. So, if you come to Krk by electric car, you can be without worries. Every bigger town on Krk has a charging station for electric vehicles.
Rijeka Airport is also located on Krk, so it is also an interesting opportunity to come to Krk. If you are coming by plane, you will need a taxi or arrange to pick up a rental car at the airport.
The nearest railway is in Rijeka. The distance from Rijeka to the town of Krk is 50 km. The train station is about a 5-minute walk from the bus station in Rijeka.
Ferry lines also connect Krk with the nearby islands: Cres, Lošinj and Rab. You can't buy tickets for the ferry in advance, but immediately before the ferry's departure. We recommend that you take a car or some other means of transport to the ferry because the ferry ports, especially on Cres, are far from the cities and attractions worth visiting.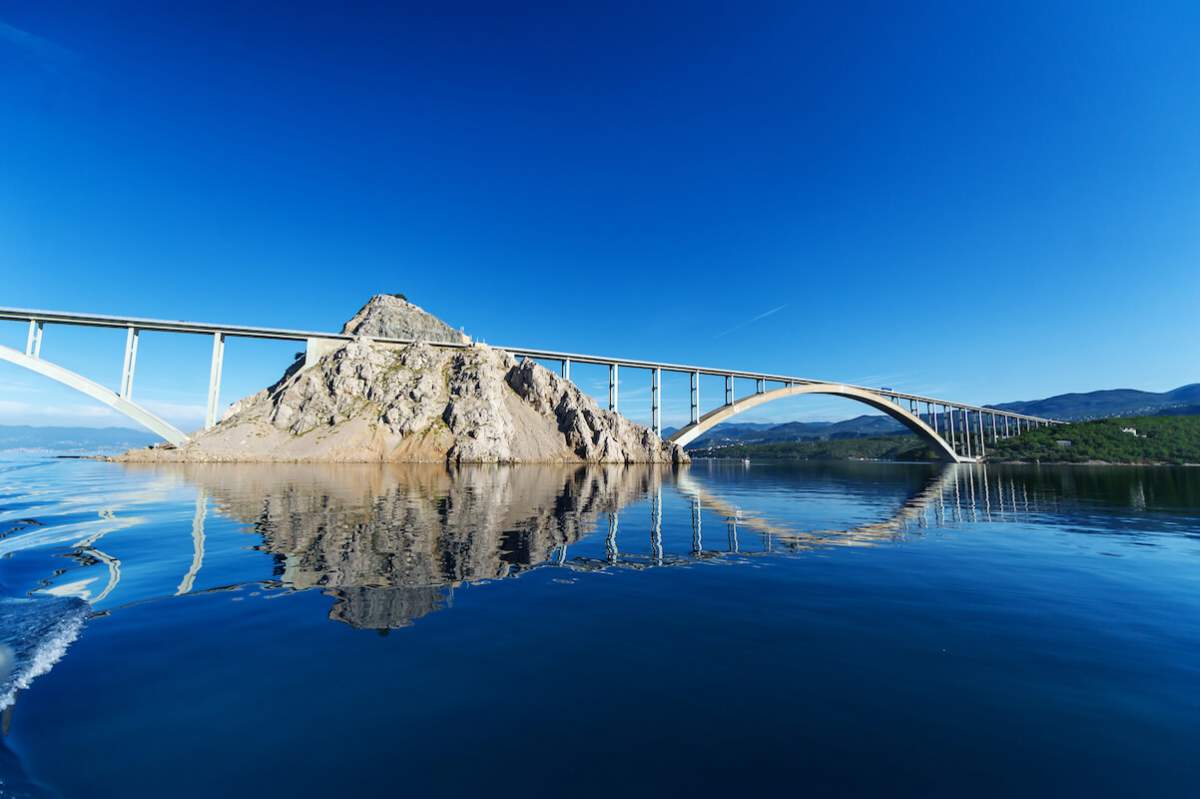 When to visit Krk?
Krk is worth a visit at any time of the year. And it is always different. The best time to visit depends on your motives and the type of vacation you will spend on Krk.
If you come to Krk for swimming, it will be the most comfortable and realistic from mid-May to mid-September. At the beginning and end of the bathing season, the beaches with a shallow entrance to the sea are especially attractive because the sea is first and foremost warm in the shallows. Therefore, our recommendation is Meline / Soline beach with healing mud.
Coming in the pre-season and post-season has many advantages: there are fewer people on the island so you will have an authentic feeling of Krk without the crowds on the roads and beaches. In addition, accommodation prices are lower, and various discounts are often available, such as the special offer book 7=pay 6.
Since the weather can sometimes be a bit unpredictable in the pre-season and post-season, you can follow the weather forecast and book accommodation just before departure. However, we recommend you book your accommodation on time for a stay in the high season. We recommend to never set off to Krk without pre-booked accommodation.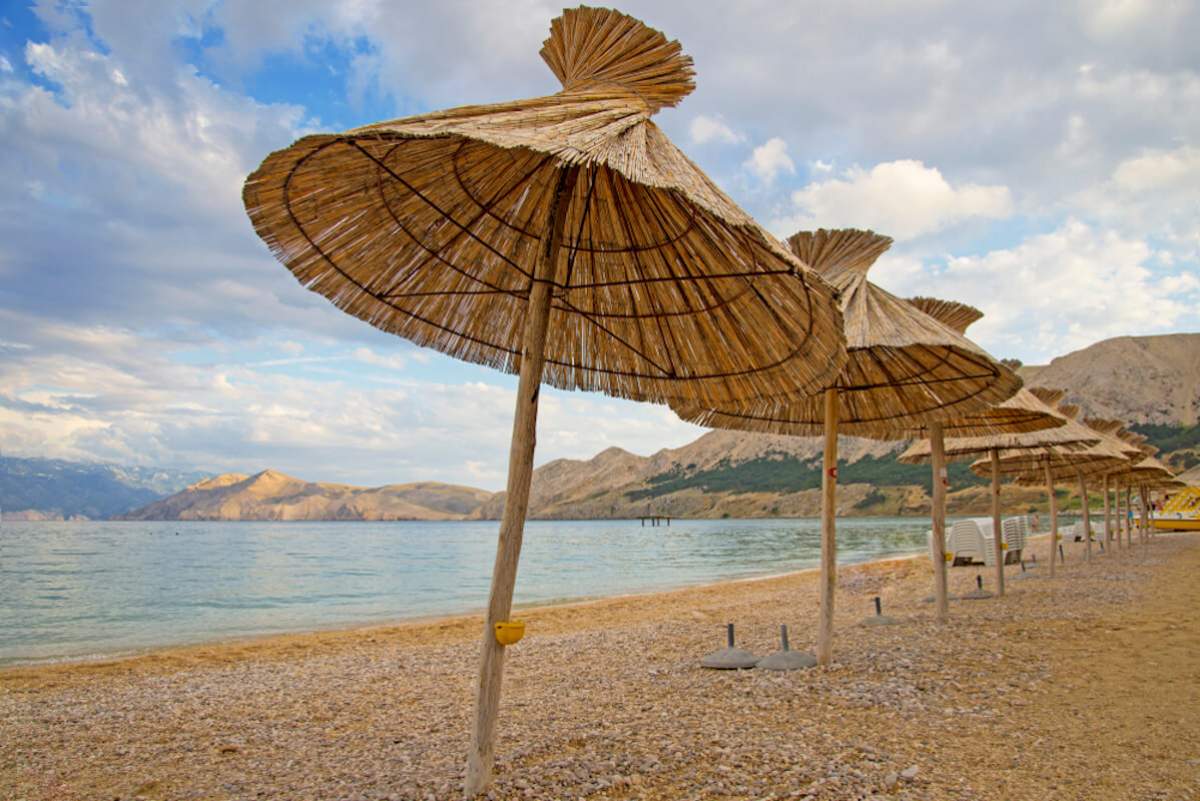 If you plan your vacation outside the main season, you may wonder whether it is better to come to Krk in the spring or in the autumn?
The answer to that question is ambiguous. In the pre-season, from Easter to the end of May, the days are longer and ideal for long walks. We can also add that the islanders are more rested because they managed to recharge their batteries during the winter.
On the other hand, autumn is magical with its colors, very often we enjoy the long Indian summer and nature gives us its fruits. Autumn is also an excellent time for all outdoor activities, whether hiking, biking, sailing or general exploration of the attractions of the island of Krk.
If you come in winter, you will experience Krk in a different yet very interesting way. Due to the mild climate, in winter, you can enjoy the many hiking trails and the original feeling of the island. Of course, Krk in winter is not for everyone. Still, it is certainly an interesting choice if you like slow travel and want to experience Krk more originally and establish contact with locals. In addition, by relieving the main season, you contribute to the destination's sustainability. So maybe we see you on Krk in the winter, who knows?
Our Krk tip in high season is to avoid coming on Saturdays. Most of the accommodation has flexible arrival days, so you can plan your arrival according to your wishes and in a way to avoid traffic jams. So why not take advantage of that?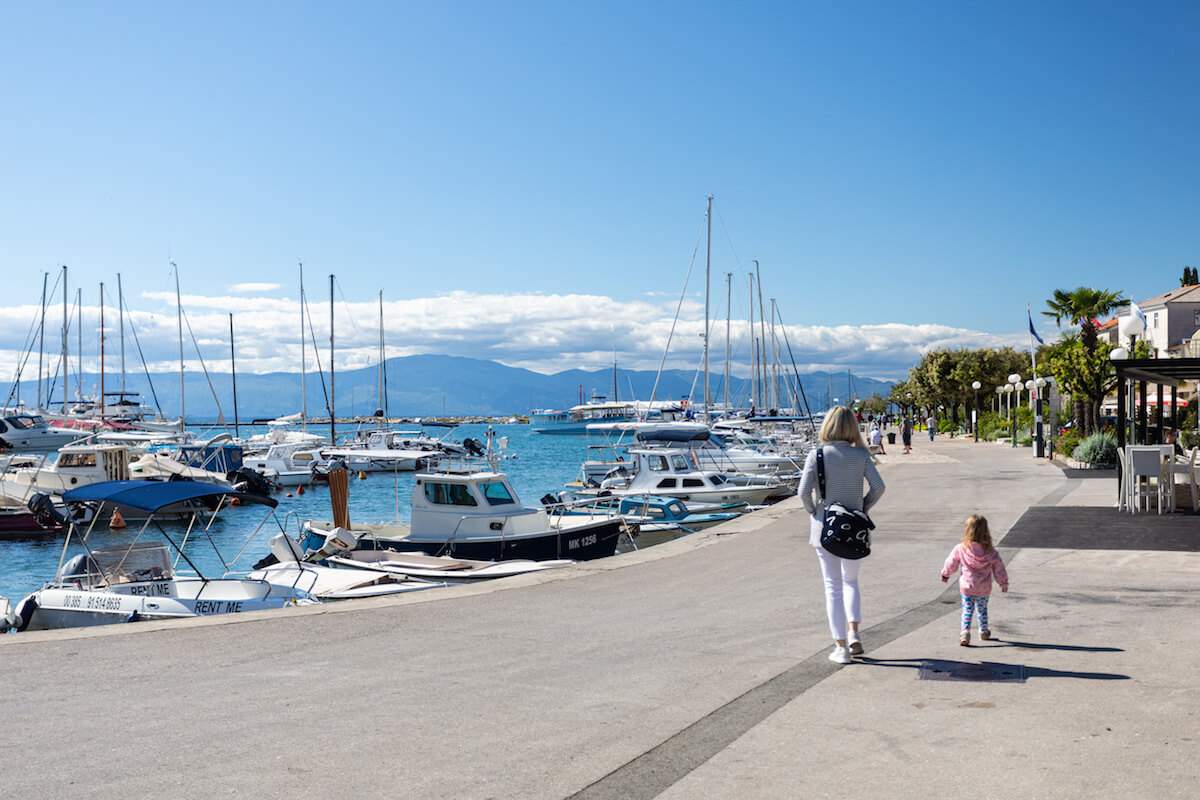 Do you need a car on Krk?
We think you do. The exception may be the city of Krk, which is somewhat better connected by bus lines. The island of Krk is very diverse and its various landscapes, places and attractions are worth exploring. You can rent a car or motorcycle for a couple of days. And a great idea, especially outside the hottest part of the year, is an electric bike that you can rent daily or use the e-bike sharing option available in major places on Krk. Of course, taxis are also available on Krk.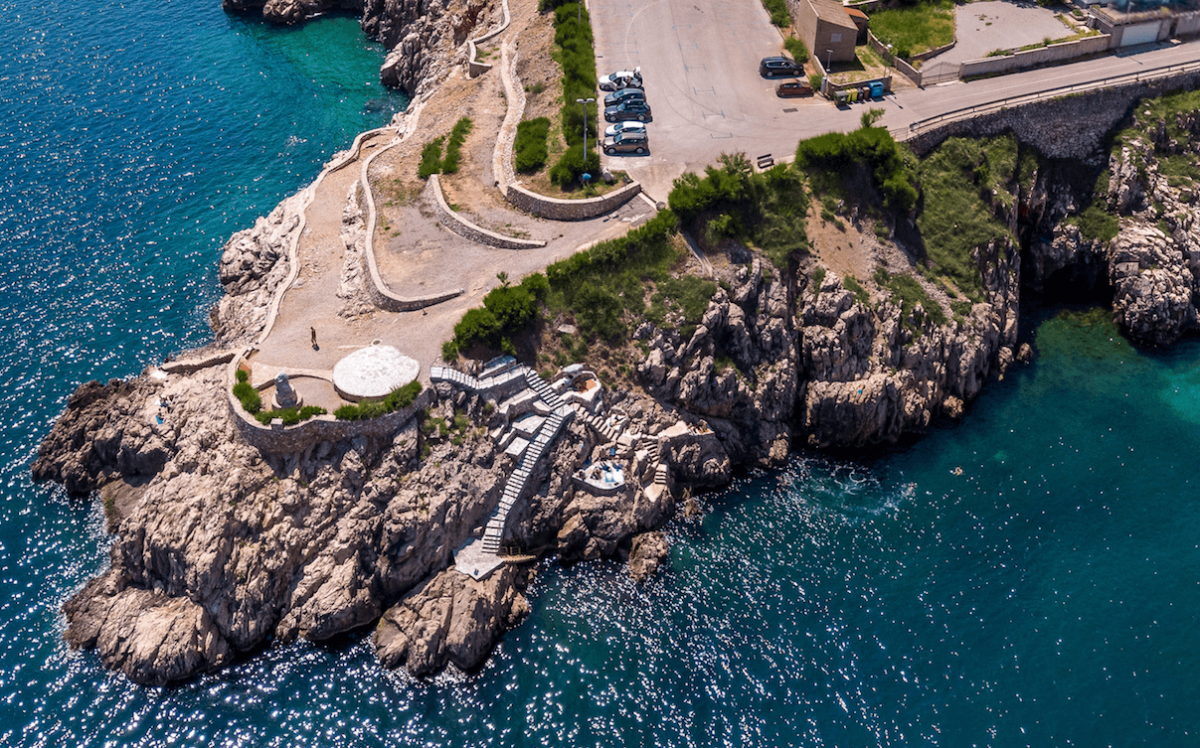 Where to park on Krk?
Accommodation on Krk usually has a parking space available. The parking info is always indicated in the description of the accommodation. Accommodations in old towns typically offer their guests free parking in public or private car parks. Distance from the parking lot is also always stated in the description.
The public parking lots are charged in season, and most are free of charge up to 1.5. and from 1.10.
The parking price varies from location and usually ranges from 0.65 - 2 EUR / hour. At some parking meters, it is only possible to pay with coins. Most parking meters, however, accept paper money or credit cards. Payment by mobile phone is only possible from Croatian mobile networks. Some applications allow you to pay for parking at parking meters.
If you need parking for the whole day, check in which parking lots it is possible to get a daily ticket, as this is a much more cost-effective option than paying for parking by the hour. The daily parking ticket is offered mainly by parking lots a little away from the center.
Most places have free parking for motorcycles. But, of course, this only applies if you park your motorcycle in the designated area. If you park them in a car park, you also need to pay for parking for motorcycles.
With a disability card, it is possible to park in marked disabled parking places. In addition, it is possible to park for free for up to 2 hours in the designated disabled parking places.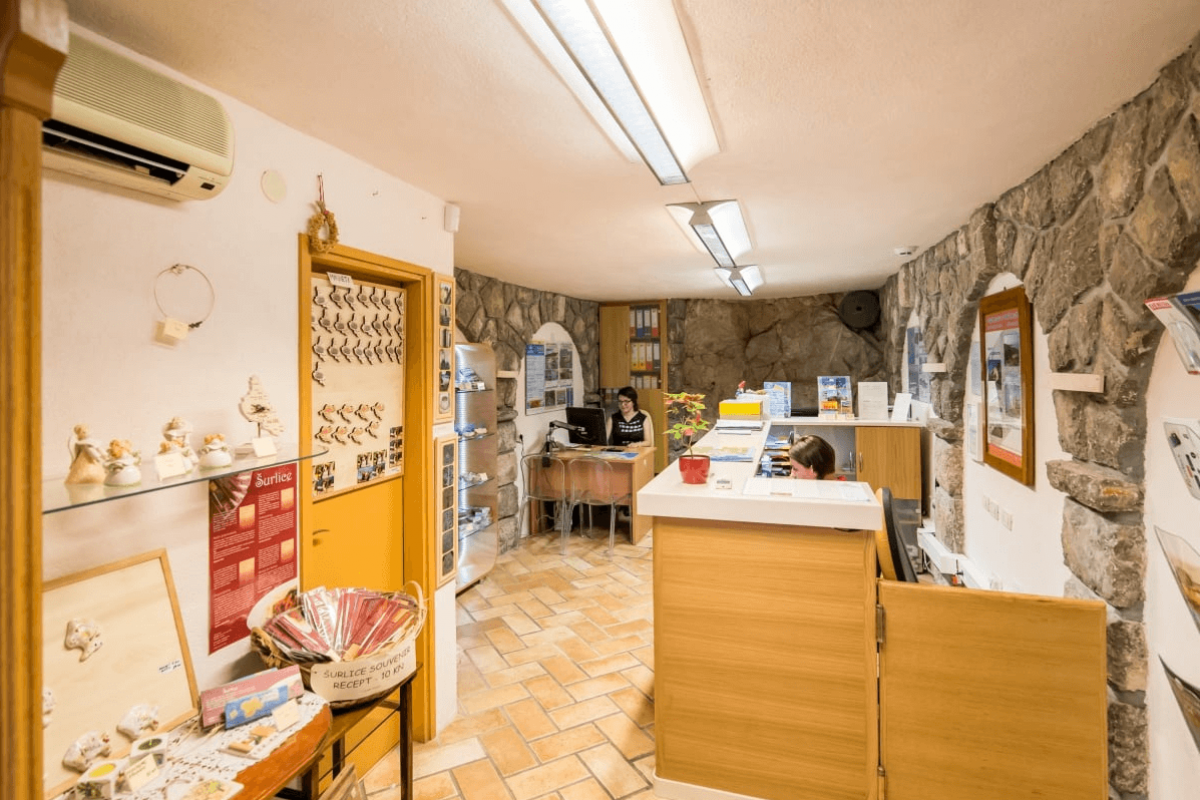 Where to stay on Krk?
The most famous tourist centers on Krk are the town of Krk, Baška and Malinska, followed by Njivice and Punat. Smaller island places are also a great choice if you genuinely want to feel the island. For an authentic feel, we especially recommend Vrbnik and Šilo.
If you choose accommodation in the island's interior, you will enjoy idyllic peace, and beaches and all more prominent places are easily and quickly accessible by car. Our suggestion for families with young children is to choose smaller places on the island. However, if you are traveling with teenagers, larger tourist places on the island could provide more content and allow your teenagers to spend their vacation time more independently.

For a romantic holiday, we recommend Vrbnik, and especially accommodation in the old town inspired by the tradition of the Mediterranean.
You will find a wide selection of accommodation at best, direct prices on our site. We know our destination and the accommodation in our offer very well. We describe all the facilities in detail and the description is constantly updated. We are delighted to be at your disposal for all questions and assistance with reservations and during your stay.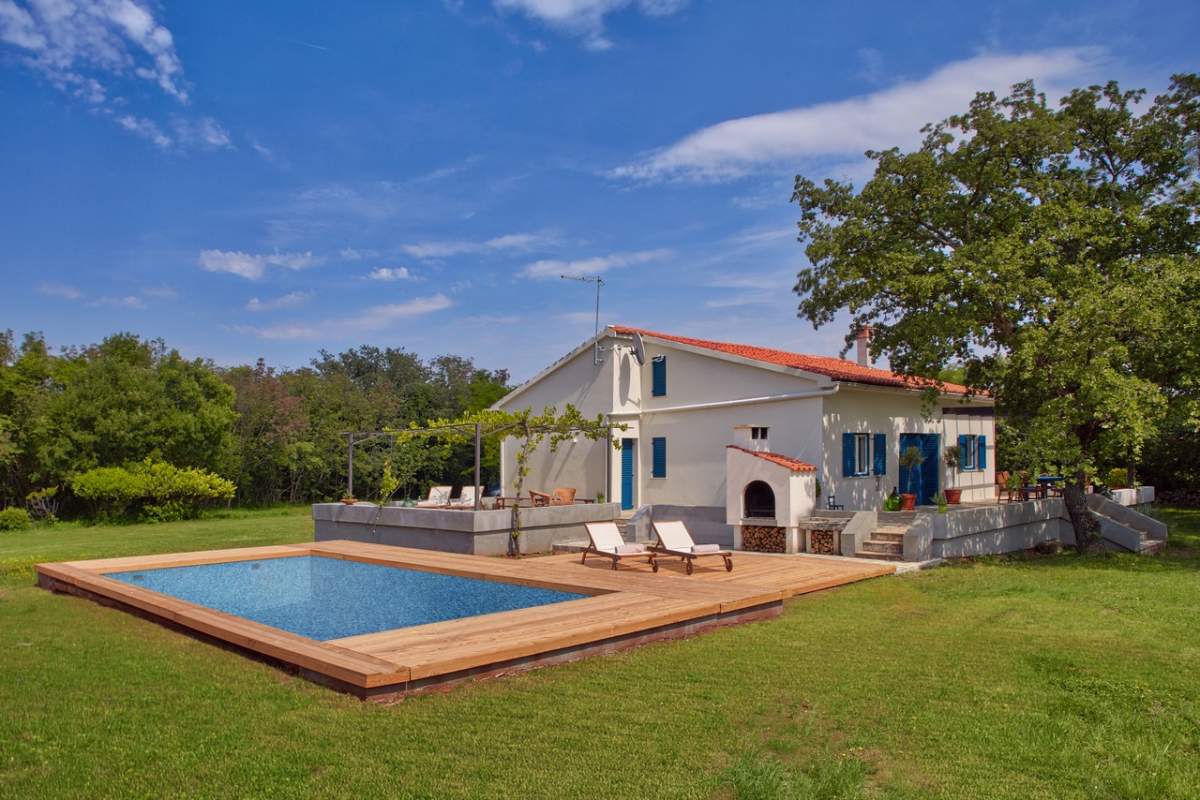 Where to eat on Krk?
Krk has a very developed gastronomic tradition, and catering facilities vary from taverns that mainly emphasize local food and Krk delicacies to famous fish restaurants. There are, of course, pizzerias, beach bars and food kiosks offering simple dishes and a variety of street food.
If you have booked an apartment or a holiday home, a fully equipped kitchen is also at your disposal. So, you can be entirely flexible by combining cooking at home with going to restaurants. We recommend you try local Krk specialties, participate in tastings and enjoy the benefits of the Mediterranean diet.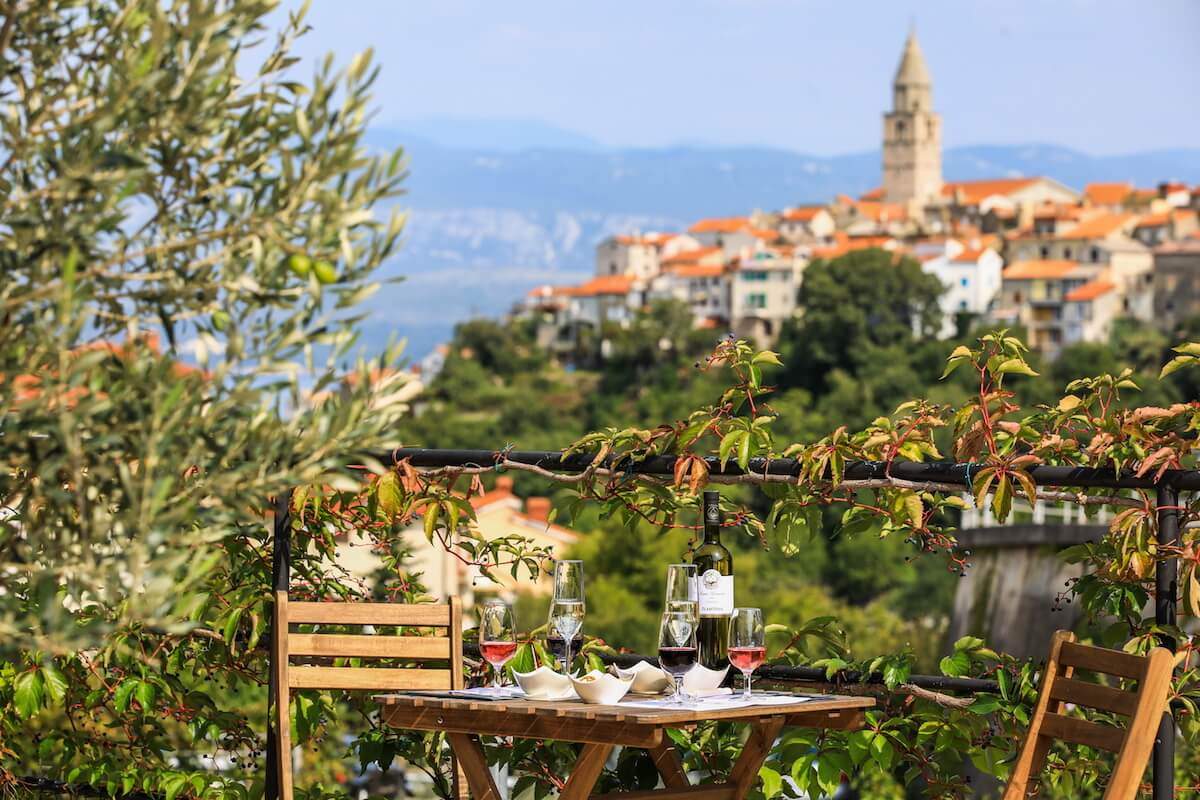 Where to go out?
During the summer season on Krk, you will find many events, concerts, festivities and festivals. Among the places to go out, we would like to mention Volsonis and Casa del Padrone in Krk, Club Boa in Malinska, and Medana beach, where interesting concerts are organized in summer.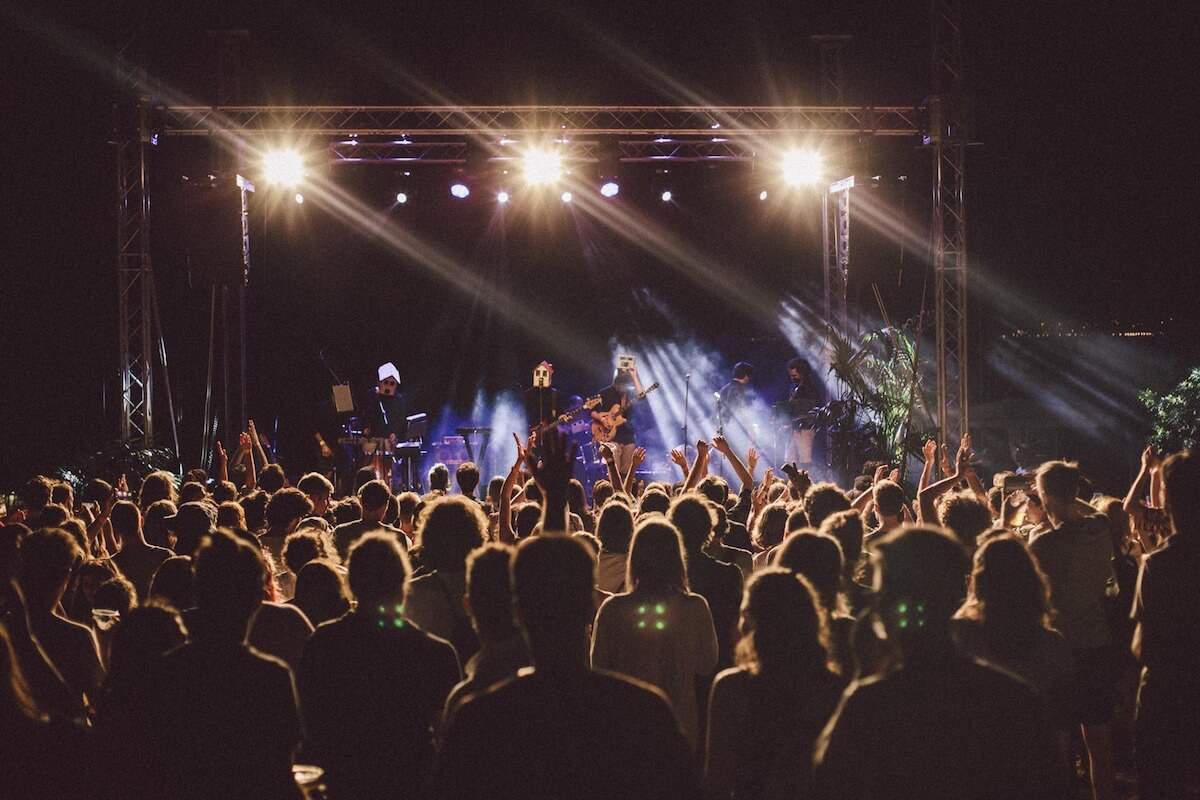 Where to shop on Krk?
There are larger shopping centers in all major places on Krk, and in smaller places, you will find local shops. Many shops and bakeries are open on Sundays or only in the morning. There is no classic green market on Krk. However, you will find a specialized fruit and vegetable store in the town of Krk, across the bus station. There you will also find several stalls with fruit and vegetables.
Fish markets are open depending on the offer. The best chance to find fresh fish is in the morning.
We have some more Krk tips for you - we suggest you visit nearby Rijeka and its very colorful green & fish market. It is always an unforgettable experience. Also, Rijeka, Trsat and Opatija are excellent choices for a day trip by car from Krk.
As part of numerous festivals and fairs, you will often find original and eco products from Krk and other parts of Croatia.

When and where to hike?
In the beginning, here are a few general tips: For Krk rocky landscapes, be sure to wear comfortable and sturdy shoes. Dress in layers. If you're hiking in the summer, it's not a bad idea to have long-sleeved clothes and socks, as well as a hat with sun protection around your neck.
Always bring enough fluids. And tell someone your planned route, so others know where you're headed. The best time to hike is in April, May, September and October. You can also hike in winter.
If you're hiking in the summer, make sure it's not in the middle of the day. It is best to go hiking right in the morning and choose trails that are at least partly in the shade in summer.
Here are some of our favorites for summer hiking:
Hike from Baška to the Moon. Pine trees are mostly planted along the hiking trail to the Moon. That`s why it is pleasant to walk there even in the summer.
Walk along Paradise Road from Malinska to Njivice. Pines are planted along the edge of this beautiful promenade, and since the Paradise Road leads along the sea, you can swim and cool off if necessary.
For a little more demanding hiking, we recommend that you walk from Baška to Vela Luka. Vela Luka is one of the most beautiful bays in Krk. In addition, there is also a restaurant open in Vela Luka during the summer. So, you can spend the rest of the day on the beach and discover the nearby Mala Luka, and you can return by taxi to Baška.
Krk has a very extensive network of hiking trails. Recently, the Krk Camino has become very popular. 150 km of this circular path is divided into seven daily sections of about 20 km each. For the Camino, we would recommend spring or autumn. Also, our recommendation is to choose one place on Krk from which you will start every day. It's more comfortable because you don't have to carry luggage on the hike, and the price difference is minimal. Namely, if you are staying in one place, you will need a taxi, but you will not pay the usual 30% increase for stays shorter than four nights. In addition, it is much easier to find accommodation for several nights than just for one night.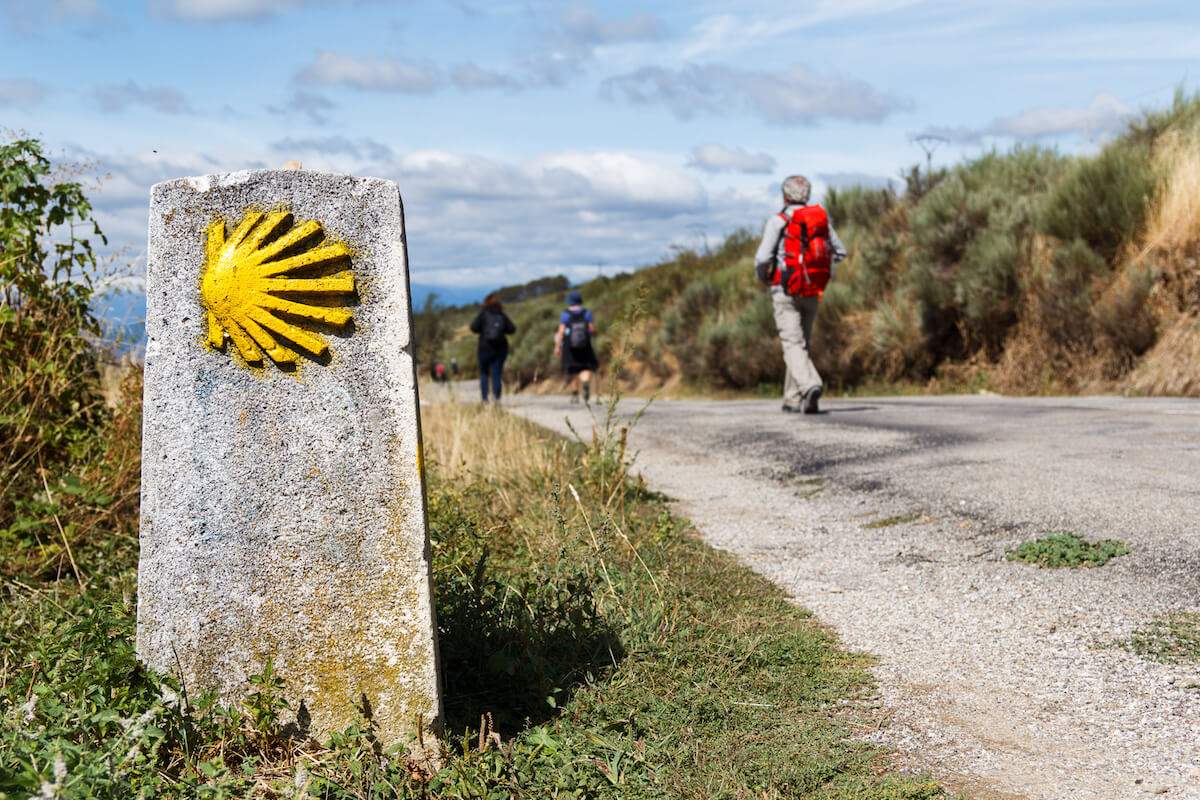 Our tips – Krk souvenirs
Exciting experiences, excursions and memories of unforgettable moments you spent with your loved ones are always the best souvenirs.
Of course, why not bring some original souvenirs that will remind you of your vacation on Krk.
We recommend olive oil, sage honey, sheep cheese, and a bottle of Krk wines as Krk food souvenirs. Natural cosmetics with essential oils of Krk plants, especially immortelle-based, are also a great idea.
The souvenirs that thematize the Glagolitic alphabet, the oldest Croatian alphabet largely represented on Krk, are also fascinating. Why not bring professional photos from Krk as a souvenir? A photo session at Krk's Insta locations is an excellent idea for a souvenir from Krk.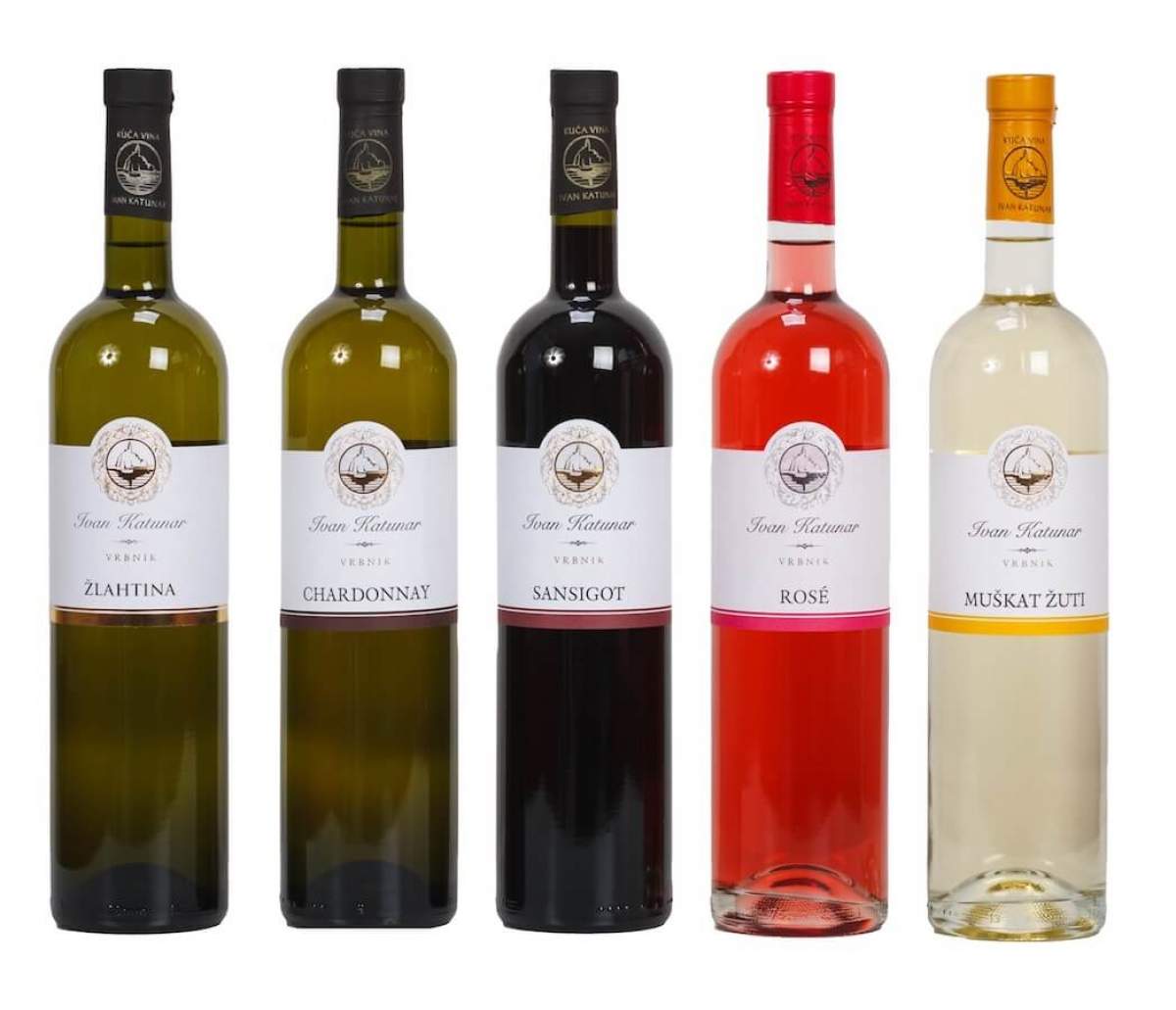 And lastly some more insider Krk tips… small things that may be different from what you are used to...
Here are a few interesting little things that may be different from what you are used to at home:
Most accommodation has a boiler / hot water switch at the entrance to the bathroom next to the light switch and bathroom heater switch. If you are not used to it, it could quickly happen that you inadvertently turn off the water heater. Therefore, if you run out of hot water, first make sure that the water heater switch at the bathroom entrance is turned on.
In Croatia it is typical that the double bed has a common double blanket / duvet and not two separate blankets. If this is important to you, you can always mention that you want two separate blankets.
Boiled egg stands are a very unusual and exotic item in the equipment of Croatian kitchens - if you consider them necessary, you should take them with you.
In Croatia, Turkish or espresso coffee is usually drunk. Filter coffee is not so represented. Accommodations mostly have a filter coffee machine in their equipment. If this is not stated in the description of kitchen equipment, you better ask. We know how important coffee is.
If the description of the accommodation says that it is air-conditioned, it usually means that there is one air conditioner in the accommodation mainly in the living room. However, if all or more rooms are air-conditioned, this will be explicitly stated in the description of the accommodation.
Do not throw wet wipes or wet toilet paper in the toilet, it easily clogs the drains and gives a lot of worries to the hosts.
Tap water is safe to drink. However, you may notice that it has more limescale than you are used to.
Krk is a safe area and it is common to leave the windows open for ventilation, especially if the accommodation is not on the ground floor.
Insider Krk tips for attractions and activities on the island
If you are interested in insider Krk tips regarding attractions that are worth seeing during your stay on the island of Krk, read our recommendations HERE. On the other hand, in the article What to do on Krk for a fulfilled and unforgettable vacation, you can find out our suggested activities for a fun and active vacation.
Call, write, ask everything you are interested in because we are looking forward to every new guest, every new season, that is why we are here for you.