Beautiful beaches, numerous hiking and biking trails, museums and cultural events, historical forts that little knights and princesses can explore, multiple options for an active family holiday, and above all, exceptional safety. These are all features of the island of Krk and the reasons why it is an ideal holiday destination for a family trip.
Here you and your children will not be bored for a single moment. And the great advantage of the island of Krk is the excellent geographical location, proximity and accessibility of the destination and a practical option for a family trip by car. You do not depend on anyone. You decide when you will leave and when you will arrive. Thanks to modern Croatian highways connected to the European highway network and the Krk bridge, your family holiday will be pleasant, smooth, and safe.
The island of Krk is child-friendly
On the island of Krk, you have a lot of open spaces, children's playgrounds and pedestrian zones where there is no danger of traffic. In addition, most places and cities by the sea have a waterfront (promenade by the sea) which is perfect for walking and offers the opportunity for children to run around carefree.
When it comes to beaches, you have a vast selection, from long pebble beaches that stretch for hundreds of meters, children's favorite sandy beaches, then small and secluded beaches in the pine woods or rocky coves.
One of the most popular beaches on the island of Krk is Vela plaža in Baška, which stretches for almost 2 km. At the end of the beach, there is a small amusement park with water slides and a playroom with table football, billiards, pinball and other games that are perfect for great family fun.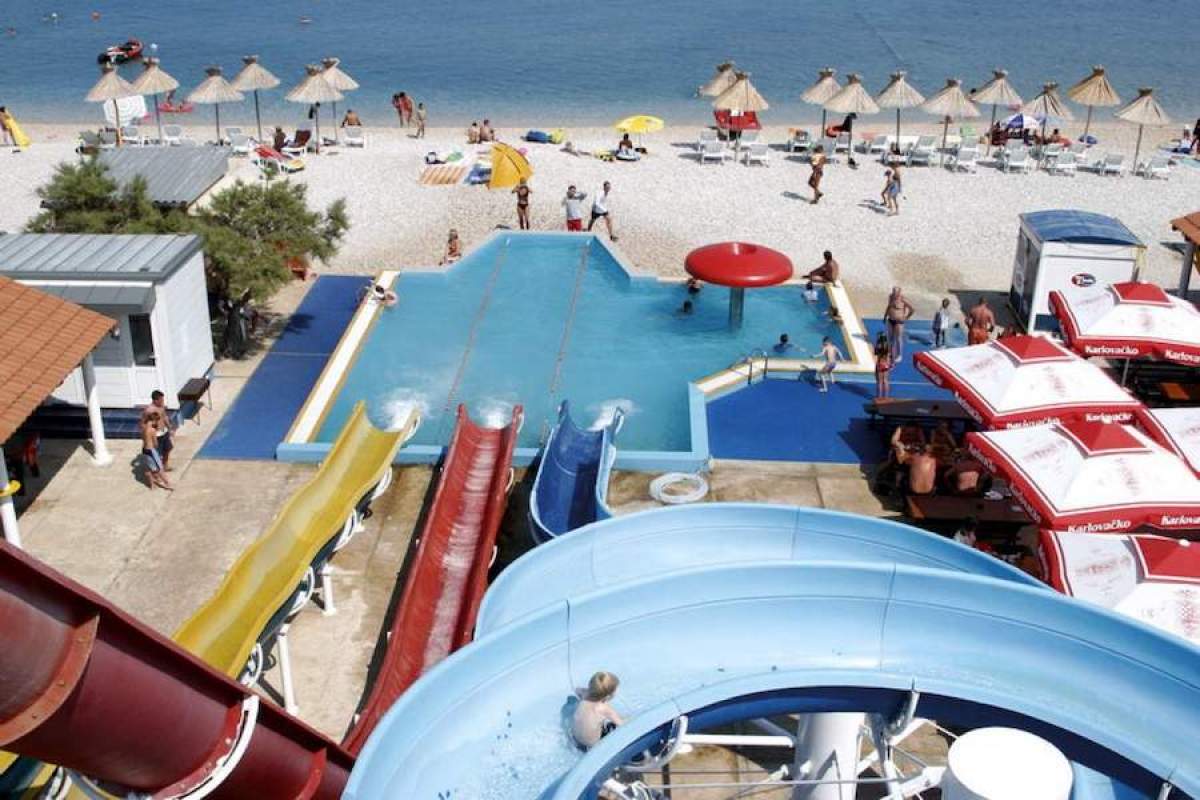 From the sandy beaches ideal for playing volleyball, making towers in the sand or burying yourself in the sand, we single out St. Marek in Risika and Pećine beach in Šilo, and you have many other sandy beaches at your disposal.
What to do during a
family holiday

on the island of Krk?

If you are traveling with teenagers who want to have fun, they have many busy cafes and beach bars at their disposal. There they can hang out with their peers and have a good time.

Also, the island of Krk offers numerous adventurous experiences, such as the widely known Zipline Edison Krk, which will allow your family an unforgettable canopy walk among the treetops. In addition, a quad offroad ride will give you a dynamic tour of the island. If your teenagers want to learn something new, they have discover scuba diving or sailing courses at their disposal.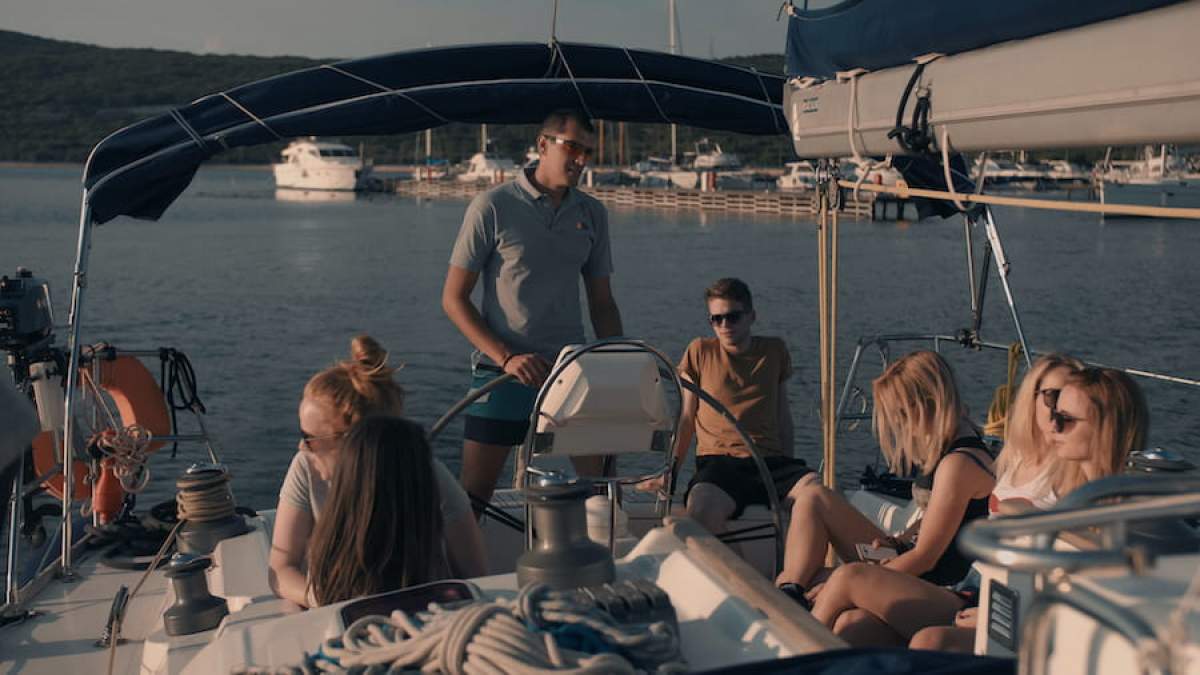 As for excursions with smaller children, excursions that do not last too long are advisable. You can choose a panoramic train ride to see Vrbnik, Punat and Malinska, a submarine ride, an encounter with a siren, a glass boat ride or a 4-hour panorama boat ride. If you want to be alone on a boat trip, you will undoubtedly be very interested in the option of a panoramic boat ride by taxi boat. On this family trip, the skipper can adjust everything to your family to the maximum.
If your children are a little older (6+), you can take them on sea kayaking. For children older than eight years, rafting would certainly be enjoyable. A great idea is a whole-day boat trip such as a trip to the island of Rab, an eco panoramic boat ride or a trip to the Blue Cave and Golden Beach.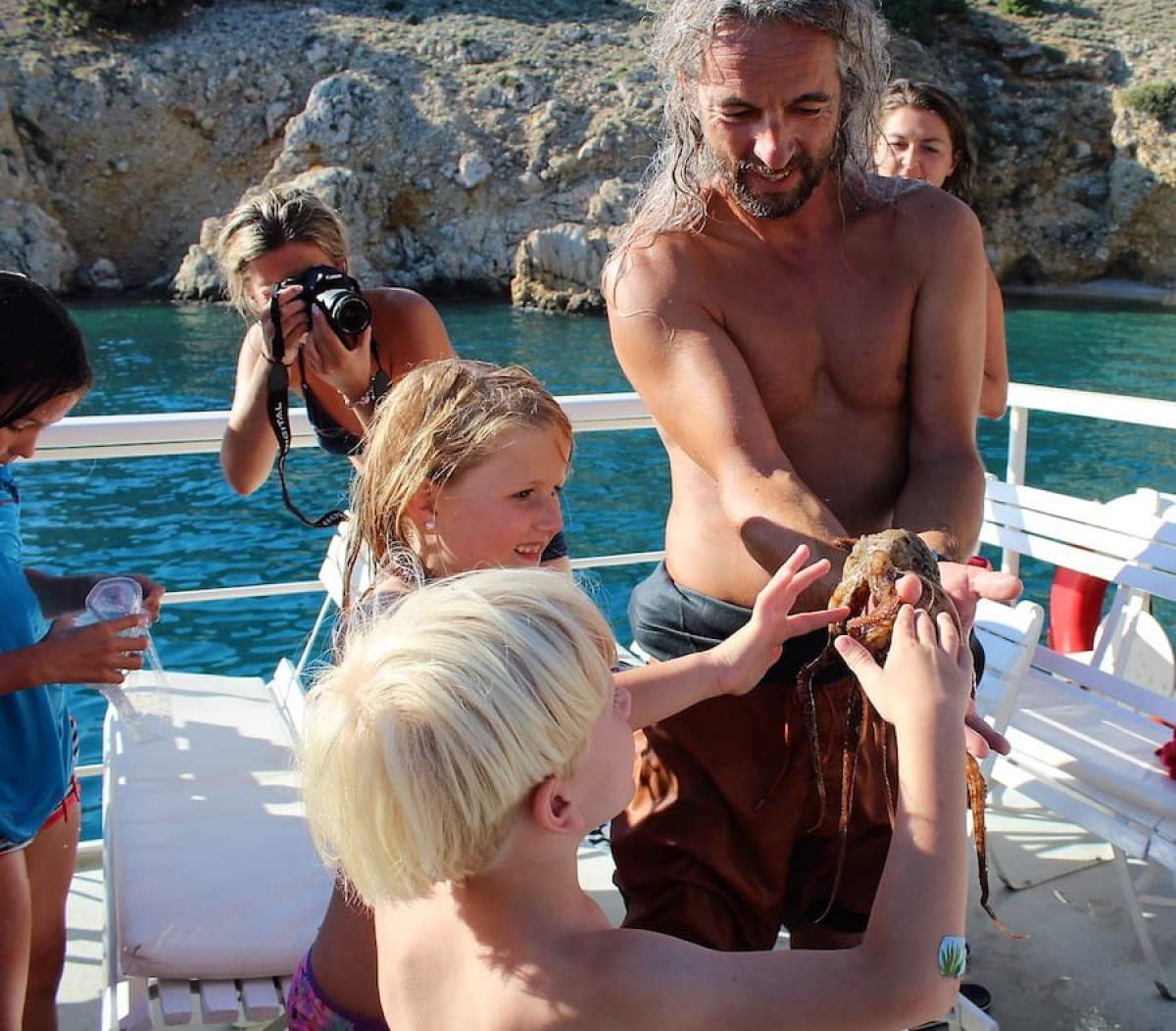 Aquarium Terrarium Krk is another place on Krk island that will surely delight children, especially the terrarium where they may be able to see an iguana, a panther chameleon, a royal python and many other animals live for the first time. For lovers of the underground, there is a tour of the Biserujka cave. Biserujka offers an impressive interior and a view of the exciting karst underground.
On the island of Krk, discounts for children are standard, from tickets to museums, tickets for excursions to accommodation. Most trips are free for children up to 4 years, while children from 4 to 12 years generally have a 50% discount on trips.
Where to eat with children on the island of Krk?
The gastronomic scene of the island of Krk is very diverse and adapted to families with children, which means that you can take your children almost everywhere. Even finer restaurants will have pasta, pizza or some other dishes on the menu that children usually like. With most of them, you can even arrange baby portions. However, you will not find high chairs for small children in all restaurants, as well as special areas for changing diapers.
Locals take their children gladly to restaurants, and it is not uncommon to see children playing on the children's playground within the restaurant or jogging along the waterfront or square while adults eat, drink and chat. Children on the island of Krk eat mostly the same food as their peers across Europe.
Family holiday

with your baby on the island of Krk

There are still not too many specific baby-friendly facilities on the island of Krk, but that is slowly changing. Baby food, disposable diapers and baby formula powders are widely available in all supermarkets and pharmacies. Discreet breastfeeding is common in public.
Are there any dangers for children?
All nature lovers who spend a lot of time in the woods during spring, summer or early fall should regularly check themselves and their children for ticks. If by any chance you find it, simply remove it with tweezers turning the tweezers counterclockwise until you have removed the entire tick. In case of extremely rare local infections at the injection site, consult a doctor.
Also, take care of sea urchins in the shallows, especially on rocky beaches. Although sea urchins signify that the sea is very clean, we would all like to avoid meeting them. Sea urchins mostly live in colonies, so you'll notice them. If there are sea urchins on your favorite beach, good prevention would be to buy plastic or rubber water shoes to make the play and sea pleasures safer. If a sea urchin sting does occur, you should carefully remove the spines and smear the sting area with vinegar that dissolves the superficial spines. In case you cannot remove all the spines yourself, it is necessary to seek medical help.
Recently, on the island of Krk, you have at your disposal a special tourist clinic intended for guests of tourist accommodation facilities. If necessary, you can also contact a doctor at a tourist clinic by phone.
When is the best time for a
family vacation

on the island of Krk?

July and August are the high-season months and the time of the European school holidays. During the school holidays, children are most relaxed, have no other worries, and enjoy all the joys of summer without hindrance. At that time, everything is open; there is the largest selection of accommodation and activities, but it is also the largest crowd, so it is good to make all reservations in advance.

If you prefer fewer crowds and lower prices, June and September are the optimal choices, as the sea is warm enough for swimming and the weather is pleasant and sunny.
How to choose the best accommodation for a
family holiday

?

When traveling with family, we recommend renting private accommodation, apartments or holiday homes. In addition to being more affordable than hotel rooms, they allow you more flexibility and more space.

When choosing accommodation that is great for families with children, take into account the age of your children. E.g., holiday homes in the countryside are great for families with babies and toddlers. There you have peace and a large yard, great for playing.

Also, when traveling with small children, it is good to pay attention to whether the parking lot is right next to the accommodation. Information about the parking is always indicated in the accommodation description. If your children are not yet going up the stairs on their own, choose the accommodation on one floor. In the accommodation description, you will find the info if the accommodation is only on one floor or spreads over more floors.

The description of the accommodation also states whether there is a baby cot available. If you want to use it, you need to specify it in advance so that the hosts can prepare it. If you have children who do not know how to swim, it may be better to choose accommodation without a pool for safety reasons.

For families with older children who, for example, can go to the beach on their own or, for ice cream, it is ideal that the accommodation is close to the center and the beach. Thus, everything is accessible to children on foot and they can partly move independently. Krk is a safe destination for a family vacation and it is common for older children to move independently.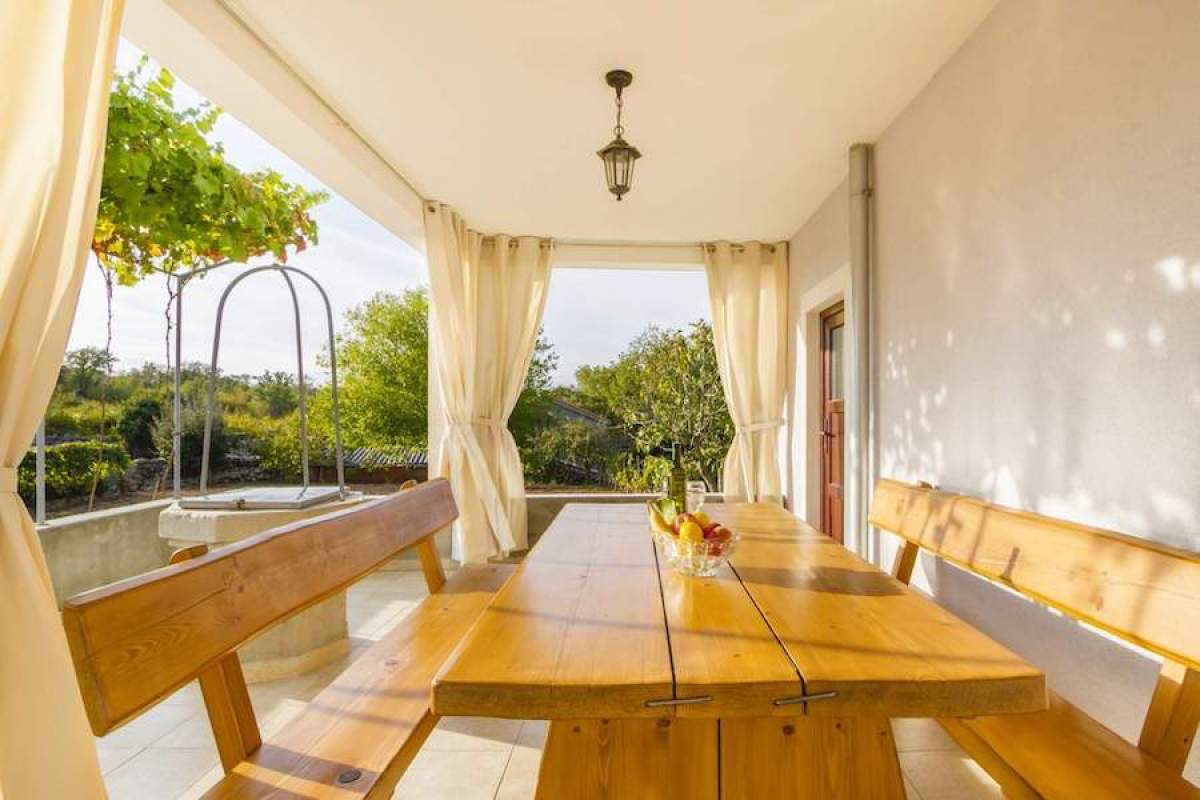 Here are some suggestions for accommodation that are great for best family holidays in nature:
And this is our recommendation for family vacation accommodation near the beach and the center:
What to pack for a
family holiday

on the island of Krk?

Don't be too overwhelmed by the packaging and whether you will accidentally forget something. You can always buy almost anything you may need after you arrive at your destination. The island of Krk has numerous shops and malls that offer an excellent selection of clothing, footwear, and various equipment.

What you will need are beach equipment, high-factor sunscreen and sun hats and caps.
How to save on
family holiday

travel on the island of Krk?

Everyone loves to save money, and this is especially important when it comes to family travel. There are always a lot of expenses, so it's worth knowing how you can keep them under control.

Therefore, below are some tips how to achieve cheap family holidays:

We hope that we have managed to bring you all the reasons why you need to go to the island of Krk for your next family holiday. We will welcome you with open arms, and an unforgettable time and beautiful memories await your children and your whole family. We are looking forward to your arrival.

And if you have any questions or want any "insider" advice, feel free to contact us.