Here you will find selected experiences perfect for your active vacation on the island of Krk!
Enjoy a variety of activities that You can enjoy on the Island of Krk and the nearby mainland! Choose hiking tours, biking, kayaking, wakeboarding, different sailing and diving courses and zip line experience.
For all those searching for a vacation filled with adrenaline and exploring - You are on the right place!
Dive in our suggestions for Your active vacation on Krk.
Diving - locations, courses and diving for beginners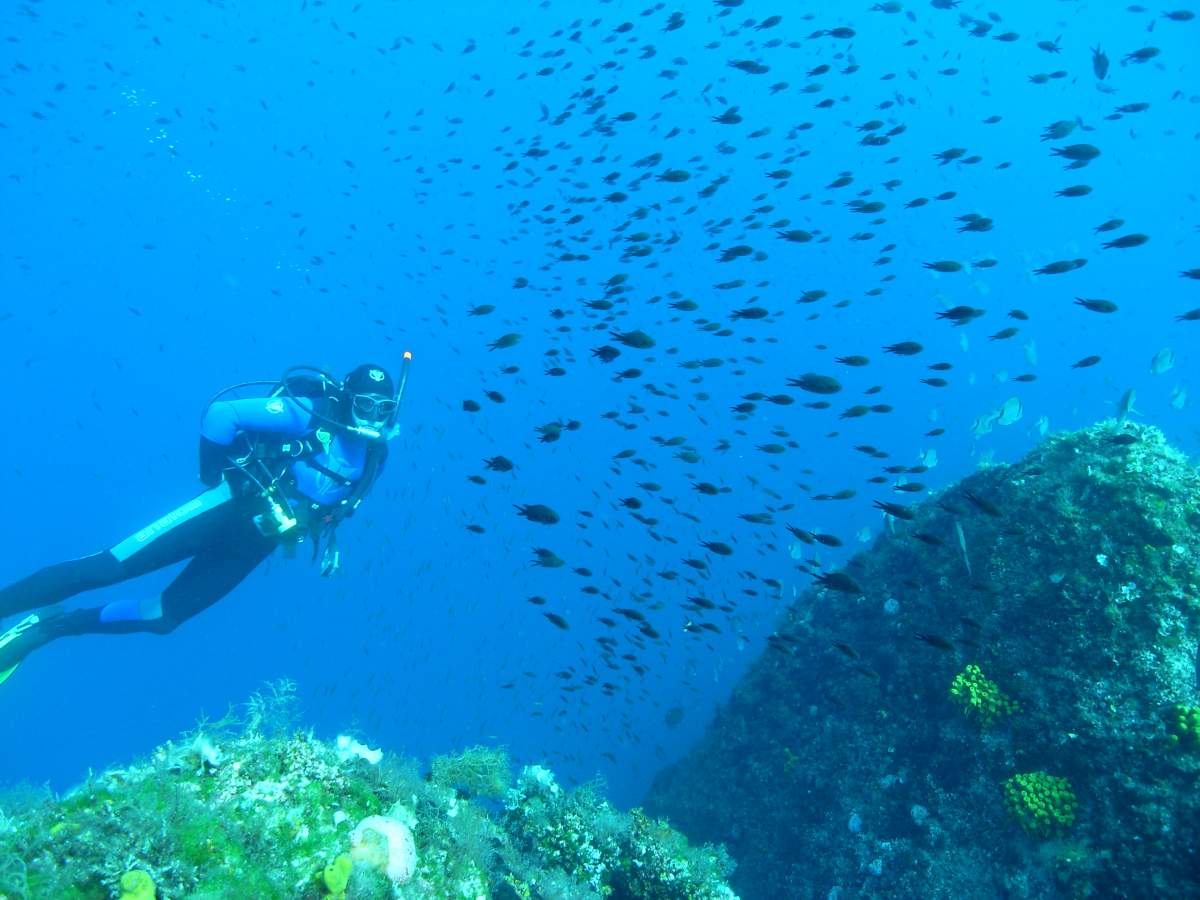 Approximately 2 nm south of Vrbnik is cape Tenki. At 15m depth in a 10m long tunnel can be seen red gorgonians - visibility is good, but currents are weak. Cape Tenki is an excellent diving spot, suitable for all diving categories.
Check out "Vrbnik's cave", a wide, 20m deep room that is 100m to the right from an entrance to the port. An endemic variety of goby fish (Kolombatić) was found in the cave.
On Krk and the surrounding islands, there are many great locations for diving: caves, tunnels and attractive steep cliffs and faces. In addition, there are several attractive sunken shipwrecks in the area. The closest to us is the Greek ship Peltasis in Silo.
Why wouldn`t you take a PADI OWD, IAC OWD or CMAS diving course for beginners during your holiday or just try Discover Scuba Diving with 2 dives from the ship? Gain theoretical knowledge and experience diving in the company of experienced instructors and experience a fascinating undersea world...
Daily sailing and sailing courses on Krk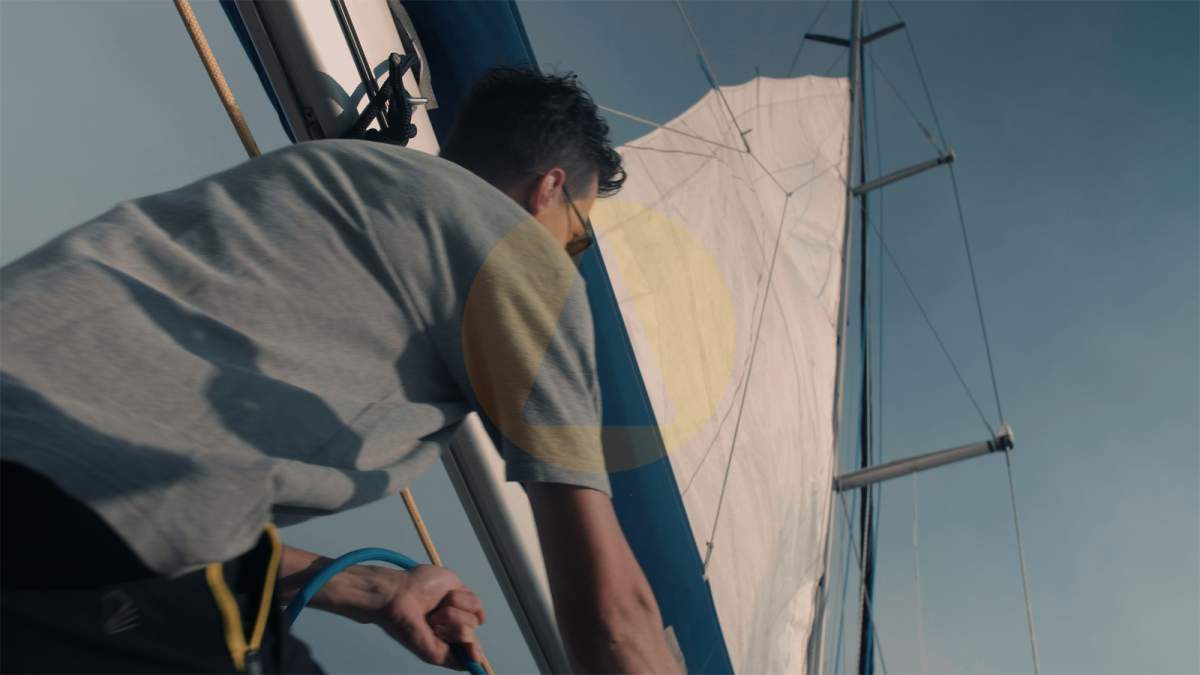 Sailing is an unforgettable active vacation experience. In our offer, you will find various sailing trips such as the Sailing Experience. This 5-hour sailing tour along the coast of the Island of Krk in the morning or afternoon hours is a great opportunity to enjoy sailing and swimming in the hidden bays of Krk.
Full day sailing (8 hours) allows you to enjoy beautiful nature and beaches accessible only from the seaside. An unforgettable experience for a family or group of friends!
Sailing courses and a daily charter of sailboats are also possible.
Hiking and marked Krk hiking trails - a perfect way to discover magnificent landscapes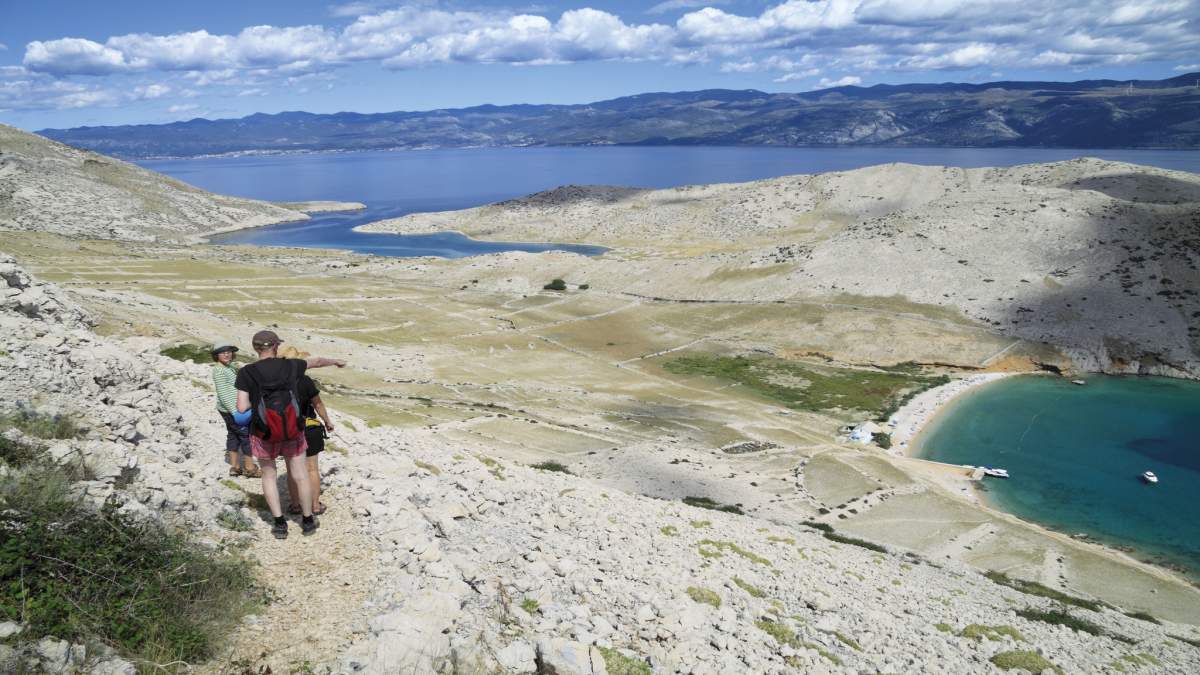 There are many possibilities for hiking near Vrbnik and on the whole island of Krk. You can head towards beautiful untouched coves, and visit abandoned ruins of small churches and chapels.
You will enjoy the unique view of vineyards and sloppy landscape, walk through olive groves, and discover moving and unforgettable motifs...
Under the link Marked walking paths you can find more info about hiking and we have also prepared for you the available maps of marked walking paths of the Island of Krk that you can download in PDF or JPG format. We will be delighted to provide You with many suggestions for hiking!
It is also a great idea to go hiking in the national parks near Krk:
Hiking Experience - Risnjak national Park and Source of Kupa
Get to know one of 8 Croatian national parks and explore its natural beauties Risnjak Mountain and the source of the river Kupa on 4-8 hour long hike. Hiking trails of Risnjak hide many surprises and the Magical Valley of Butterflies of the river Kupa is just one of them.
Hiking in Northern Velebit National Park
Explore the lace stones of the Velebit karst as well as its landscape with unique views and rich flora and fauna world. Enjoy a variety of hiking trails, the oldest Croatian high-altitude weather station Zavižan and Velebit Botanical Garden.
Cycling on the island of Krk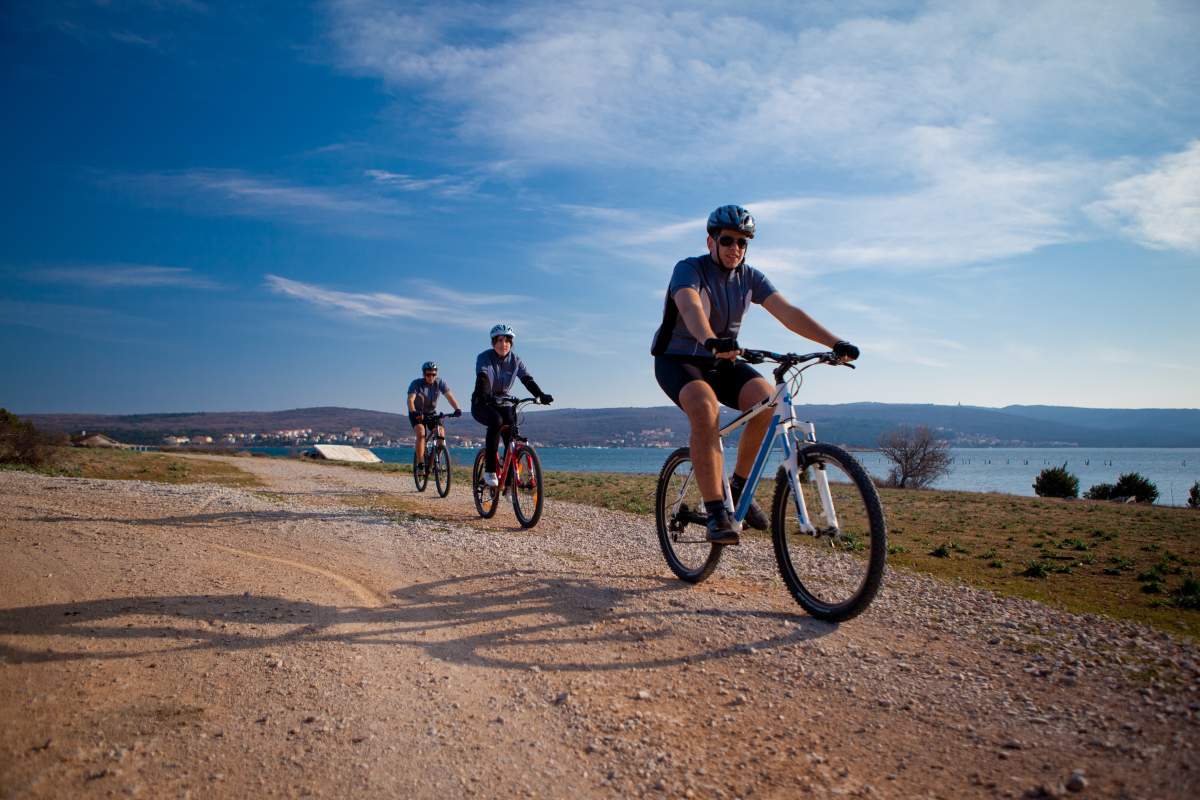 The Island of Krk has lately become a more and more popular destination for numerous cyclists. There are many possibilities for cycling on the island. Two well-marked cycling tracks can serve You as guidelines:
a track through the central part of the island (35 km in length, the highest point - 190m above sea level, this track does not require top shape)
a track through valleys and over hills of the island (62 km in length, the highest point – 260m above sea level, a more demanding track)
In our office, you can get a detailed bike map of the island of Krk. For information about bike routes, you can also use the free Krk Bike app available on Google Play and the App Store.
You can rent a bike in our Mare Tours office. Apply to us for additional information and advice.
Zipline Edison – A Walk among the Treetops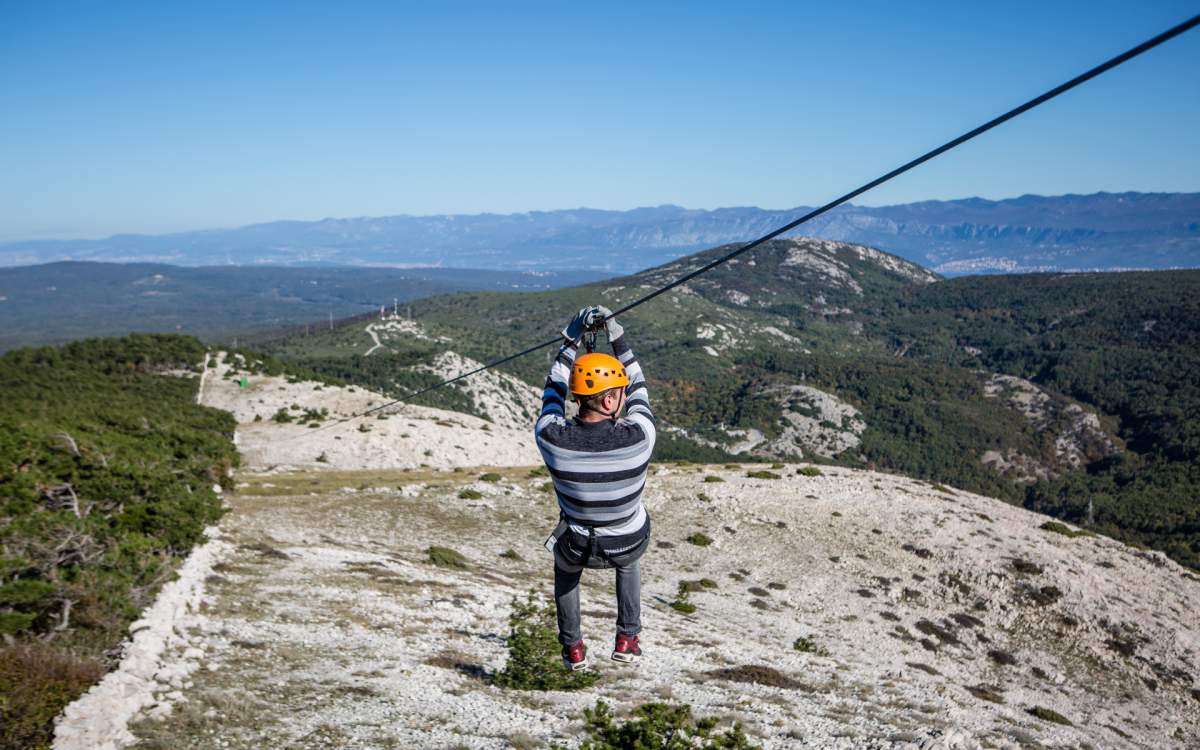 Add some adventure to Your vacation and experience the island of Krk from a slightly different perspective. Zipline Experience includes a ride with a military jeep Pinzgauer, hiking, and descent by 8 cables totaling 2.400m in length. The longest and the fastest is the 700 m long Line No. 3. with which You can reach a speed of up to 85 km/h.
A unique sea kayaking experience beneath the Krk Bridge to the isle of St. Marko
Sea kayaking under the Krk bridge is a great way to start or end the day. You will learn about kayaking and enjoy the magnificent scenes of the Krk Bridge, the coast and the nearby isle of St. Marko.
Wakeboard & Waterski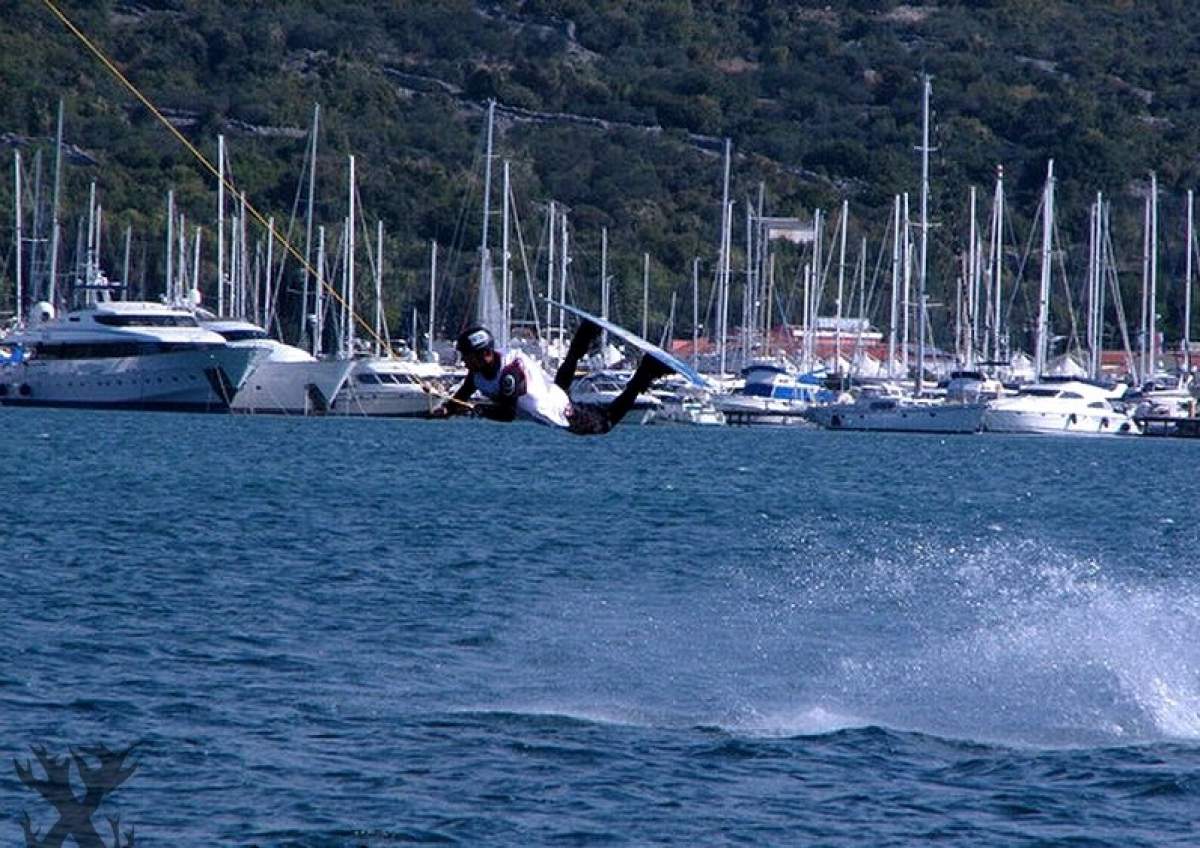 Only 6 km from Vrbnik away in the bay of Punat there is Wakeboard Cable Krk, where you can experience and enjoy waterskiing and wakeboarding. In the Water Sports Centre Cable Krk, you can rent all the necessary equipment and the instructors are also available.
Wakeboard Cable Krk is 650 m long, the average speed is 30 - 32 km/h, suitable for both beginners and experienced boarders.
We have many other suggestions for Your active vacation. We will also gladly form a program according to Your wishes. Please contact us with Your suggestions, initiatives, wishes!