Taste Krk – gastronomic journey across the island of Krk
Krk

Tour category:

Excursions & tours
Travel style:
Gourmet
Highlights
Duration

: 7 days

Transportation

: Car
enjoy the richness of flavors and aromas of traditional Krk delicacies
through carefully selected experiences and tastings experience the authentic island of Krk
Overview
Welcome to the enchanting Island of Krk! Besides the diverse landscape, clean sea and attractive beaches, Krk offers you many other unique experiences. Join us and experience the island of Krk with all your senses and enjoy the richness of taste and aroma of traditional and delicious delicacies of superb local cuisine!

Explore and book your 7-day gourmet trip to the island of Krk "Taste Krk" with exciting adventures for every day. If you wish, you can choose only some of the experiences we present below in the trip itinerary and create your own program and book your favorite tastings online. You can also choose accommodation from our rich offer.
This is a tailor-made self-drive trip - which means you drive your car and adjust the trip to your own pace. We make sure that Taste Krk trip highlights the best gourmet experiences on the Island of Krk – so that you can maximize your time and enjoy your vacation. We take care of the technical details of your trips and provide a safety net should you need any assistance.
Do not miss the opportunity to discover the centuries-old olive groves and taste the top-quality olive oil made on the island of Krk. Indulge yourself in a night-time trawling trip and savor the taste of freshly caught and prepared fish.
You can also have fun while learning how to make šurlice - a traditional pasta from the island of Krk, a delicacy with a wonderful taste.
A visit to pršutana (prosciutto manufacturing facility) includes the tasting of "Krčki pršut", the Krk prosciutto and sheep cheese and is followed by visiting Vrbnik and the story about the local wine "Vrbnička žlahtina".
While discovering the rich tastes of the island of Krk, you will also experience the island through its rich cultural heritage. Therefore, do not miss the opportunity to take a guided tour and visit all the small towns on the island of Krk as well as the island of Košljun.
We encourage you to enjoy the distinctive landscape of the island and climb Obzova and Veli Vrh hilltops, either on your own or accompanied by a guide – it gives you an ideal opportunity to inhale the scent of lavish aromatic plants that are abundantly used in Krk cuisine.

We have prepared for you a series of carefully selected proposals to enjoy the delicacies of Krk gastronomy. Embark on a gastronomic journey, book a gourmet tour Taste Krk and enjoy it!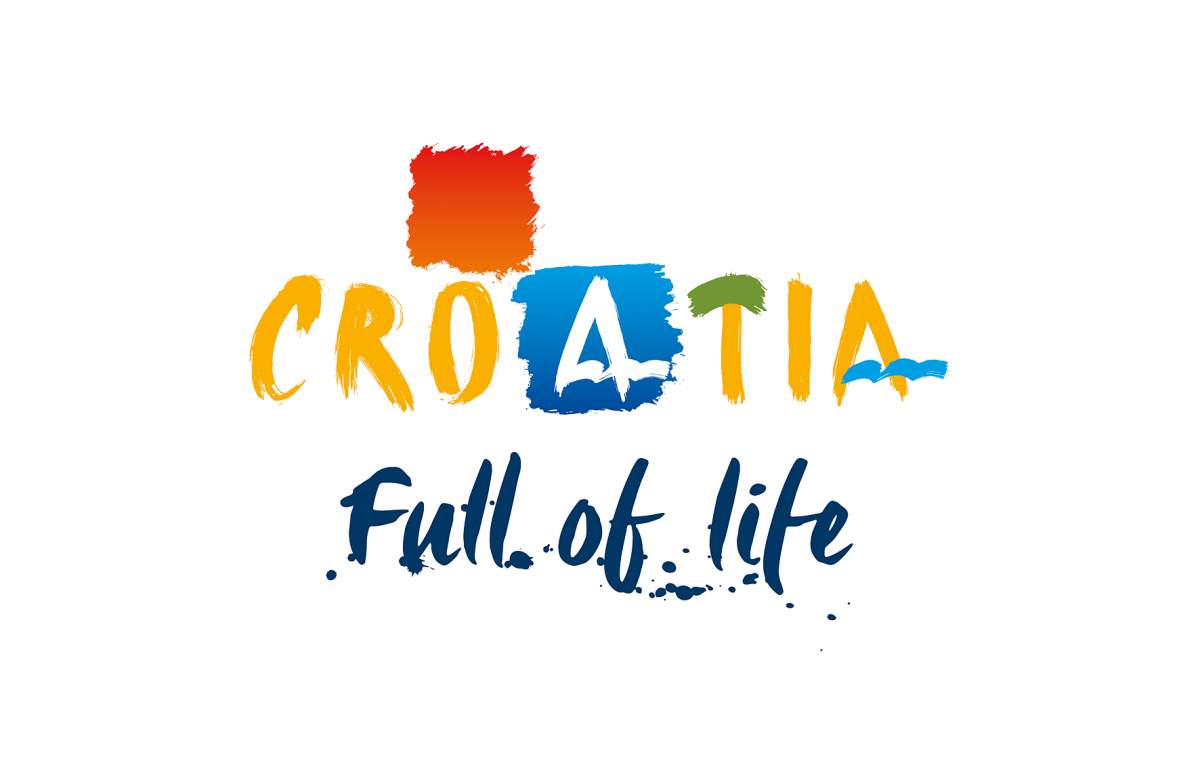 Itinerary
Day 1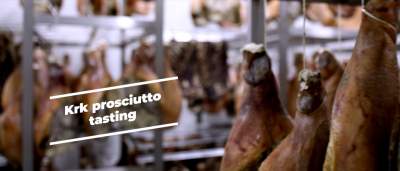 Guided Tour of Prosciutto Factory and Tasting of Krk Delicacies
This lavish tasting of Krk delicacies can be served as both, for lunch or dinner, and the guided tour of the manufacturing facility and the story about the Krk prosciutto will certainly arouse the interest of all visitors regardless of their age. Take this unique opportunity to learn a lot about...
Read more»
Day 2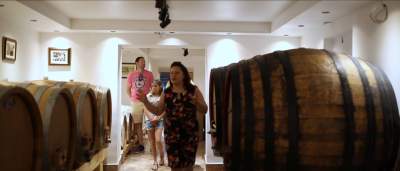 Wine tour and 7 local wines tasting in the House of Wine
Vrbnik is widely known for Žlahtina, a quality white dry wine made from grapes grown only in the Vrbnik Field. This golden-yellow wine delights visitors to Vrbnik with its aroma, and visiting Vrbnik without tasting a drop of žlahtina is almost mission impossible. That is why it is not surprising...
Read more»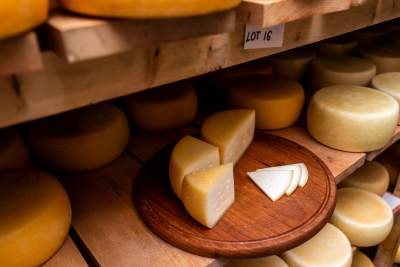 A visit to the family cheese farm and Krk sheep cheese tasting
Take this unique opportunity to visit a small family cheese farm, taste Krk cheese in in its different variants and enjoy the Krk delicacies! The island of Krk is known for its biodiversity - a large number of aromatic and medicinal plants that grow here. This is also evident in the rich...
Read more»
Day 4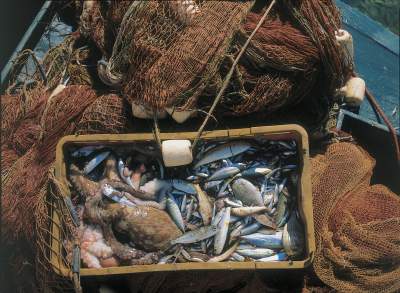 Fishing and dinner on board under the stars
Moonlit open sea, opportunity to see how a trawl net is used in the same way as the fishermen from the island have been using it for centuries and a delicious dinner from fresh-caught fish are all part of this exceptional excursion. Those who love the sea and love fishing as well as...
Read more»
Day 5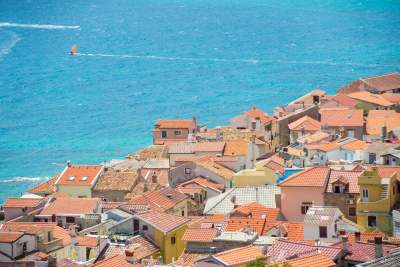 Baška - private walking tour with a local guide
We invite you to discover Baska with a local guide and learn a lot about local customs and legends. You will enjoy the fascinating old town, which you will see with completely different eyes after this walk. You will also encounter Glagolitic letters - glagolitic sculptures that have been...
Read more»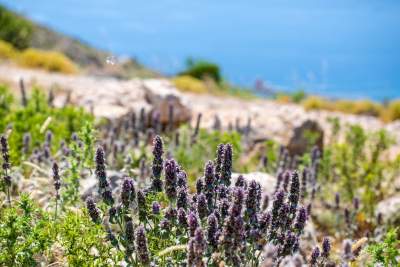 Visit to the local Krk beekeeper and sage honey tasting
With the prior announcement, it is possible to visit local Krk beekeepers where you have the opportunity to taste and buy top quality Krk sage...
Read more»
Day 6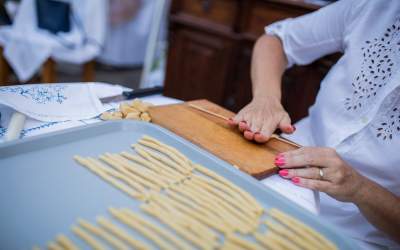 Homemade pasta Šurlice making class and tasting
We have prepared for you a šurlice pasta making class and then šurlice tasting. You will surely enjoy the šurlice pasta making class - you will be taught how to make šurlice and have a great time regardless of your age - it will be fun for the whole family. At the...
Read more»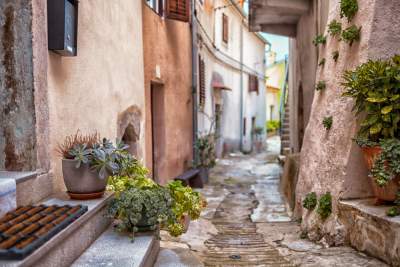 Vrbnik - private old town tour with a local guide
Discover why Vrbnik is one of the most visited towns on the island of Krk. With a local guide you will discover the rich past of Vrbnik. You will be amazed by the picturesque streets and squares of the old town. Each stone tells a story of its own, and we are here to tell the fascinating...
Read more»
Day 7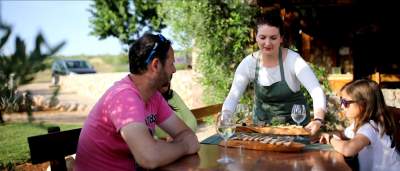 Krk olive oil tasting in the olive grove overlooking the sea
Visit a well-groomed olive garden with a beautiful view of the sea and the bay of Punat. In a pleasant atmosphere, you will enjoy an introduction about olives and olive oil. You will also be tasting oils with toasted bread, salted fish and cheese with a glass of wine. This is a great...
Read more»
What's included
Entrance ticket
Guide
Boat ride
Presentation
Food
Drinks
Important information
Payment information:

For the reservation to be valid, it is necessary to make a payment by card via the payment link in the next half hour.

If your payment link has expired, you can make a new reservation for the desired excursion/activity.

Payment is made by credit card (Mastercard & Visa & Maestro).
If you have difficulties paying by card, you can pay for the excursion/activity in cash at our reception: Mare Tours, Vrbnik, Trg sv. Ivana 8.
If the organizer has to postpone the booked excursion/experience, guests can receive the paid amount back or accept an alternative date.