Suppose you're planning family holidays with children. In that case, there are two options: You can either plan them well so that they turn out to be wonderful life experiences for everyone involved, or you can plan poorly and regret not having gone somewhere else instead, or stayed at home.
Choosing the right holidays with teens can be particularly tricky. Teenagers can be difficult travel companions, but planning a perfect vacation could be the best way to get them on board.
If you want to create an unforgettable family vacation experience for your teens, give them a bit of extra independence and lots of activities to keep them busy and away from their phones.
As teenagers grow older, they become increasingly independent. They might want to spend some more time hanging out and traveling with their friends. Keep in mind, there will be fewer occasions when you're traveling together with your teens than before. Make sure these remaining family trips are great ones.
If planned well, a teenage holiday with parents can be a great family bonding experience exciting for both children and parents.
Here are some things to consider when planning your perfect family holidays with teens.
Find out what types of holidays your teens are interested in
Discover which kinds of holidays your teenagers are keen on. Ask them questions about their preferences and narrow down your options accordingly.
To get an idea of their holiday preferences, ask them questions like: What do they enjoy doing? Do you prefer beach holidays or city breaks? Are you into sport or music? Or perhaps you just want to relax and explore somewhere new.
If you know what they enjoy doing, you can narrow down your options even further. For example, you can look at places near a stadium if they love football. This way, you can make sure you choose somewhere fun and exciting.
Make sure you choose the best possible destinations for your family holidays with teens
Choose destinations that match their interest and personality & offers a combination of freedom and downtime, fun and adventure, chances to meet new people, and opportunities for exciting Instagram posts.
Look for places with activities that will keep your teens busy and away from their phones. Consider sports venues or music festivals if they are interested in those areas.
Make sure your chosen destination is suitable for all family members, including adults and younger children who may not be as adventurous as the teens.
Research the best possible destinations for family holidays with teens, such as the Island of Krk in Croatia which offers plenty of activities to keep everyone entertained during their stay!
Plan your holiday budget (don`t forget to include some fun, adventurous activities for your teens)
When planning a family holiday with teens, it is important to consider your budget. Before researching destinations and activities, figure out how much money you can spend on the trip. This will help you narrow your options and ensure you don't overspend.
Your teens will love some action-packed adventure holidays so make sure to include them in your holiday budget. Find some fun adventures with an extra 'Wow!'
Once you know how much money you have to work with, research different destinations and activities that fit within your budget.
Consider visiting the Island of Krk, which offers plenty of fun activities for families with teens. There are plenty of beaches where everyone can relax and enjoy the sun, plus there are many sea activities where teens can have fun. For those looking for more adventurous activities, Krk also has many outdoor sports facilities that your teens will love.
Why not rent a luxury pool villa with friends? Sometimes it`s a good idea to combine forces with several other families with teenagers. If you rent a big pool villa together, it is good for your holiday budget, and at the same time, you will give your teens some new people to hang out with. And your teens will certainly love the pool fun a pool villa brings.
Plan quality family time and include something for everyone
Find fun things to do together as a family. Make sure to include exciting adventures for your teens and also sports activities for parents or younger siblings.
The parents might enjoy power walking. We especially recommend walking in the early morning sun. Or you can practice yoga in awe-inspiring locations.
Don't forget to plan some group activities that everyone in the family can enjoy together!
If you want to ensure that everyone in the family is having a good time, plan group activities such as boat trips or guided tours around the island. You could also rent bicycles so everyone can explore the area together.
Finally, check out local restaurants and cafes for delicious meals together during your stay!
And also, don't forget to take some downtime for relaxation and fun!
Krk Island is a great family-friendly destination
Krk is an ideal place for young adults to go on vacation. It offers plenty of space for independent activities, yet there are plenty of opportunities for adventure together as a family.
Krk is also a safe destination, where you can let your teens spend some time independently.
The Island of Krk is a great destination for family holidays with teens. Its stunning beaches, picturesque little seaside towns and villages in the island interior, and plenty of outdoor activities make Krk the perfect place to explore and have fun together.
On the Island of Krk, you can enjoy a relaxing vacation by the sea with some fun activities for the whole family thrown in for good measure.
Fun things to do with teens on Krk island
For more active teenagers, there are many exciting things to do on the island of Krk and its surroundings.
Check out our choice of fun activities for young people for your perfect holidays with teenagers on Krk.
You can choose between zip lines and rafting, kayaking tours, mountain biking, hiking, cycling, windsurfing, sailing and diving...
On the Island of Krk there are many hiking & mountain biking trails. One of the best ways to explore the island is by bike. There are many mountain biking trails on the island, ranging from easy to challenging. Rent a mountain bike and enjoy the bike trails with the whole family.
If your teens like inline skating, why don`t you try out the beautiful hiking & skating trail between Dunat & Punat? This stunning trail offers breathtaking views of the sea and the islet of Košljun, which is home to a Franciscan monastery. The trail is perfect for inline skaters.
Fun experiences and family adventures for all generations
We recommend you choose something in which every family member will participate and where you can spend quality time together.
If you're a big family, you can rent a whole yacht or a boat just for you to explore hidden pebble & sand beaches, islets and islands around Krk.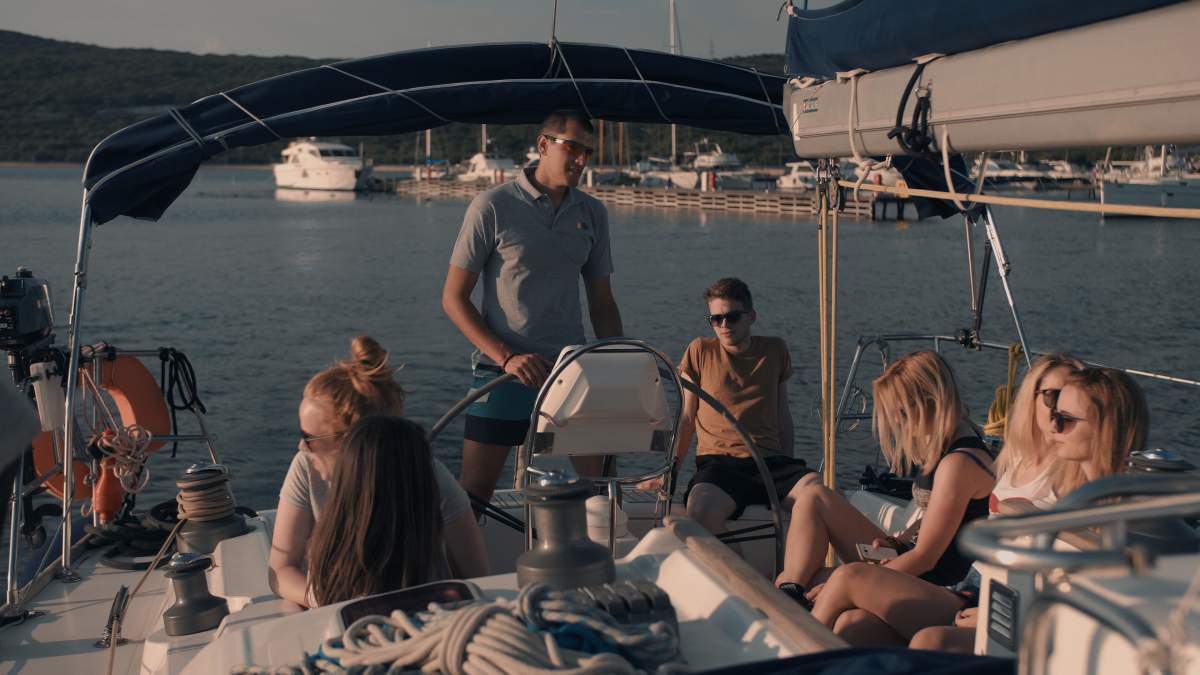 Or, if you'd rather, you can go on a group boat trip and share an unforgettable adventure with your friends.
For example, you could visit the uninhabited Plavnik island or the nearby islands Rab and Pag.
For a more relaxed experience, why not take a picnic to one of the many beautiful beaches around Krk? You can also rent kayaks and explore the coastline together.
If you're looking for something more adventurous, try out some of the water sports available on Krk. From windsurfing to kitesurfing, there's something for everyone!
What are the attractions on Krk that teenagers will love?
Some teenagers are into art & history and will gladly participate in guided town tours. Others might want to visit attractions and sights only if you combine them with other activities and fun things.
For example, visit the Frankopan castle, a great sight and also an excellent Instagram spot with the most amazing view.
You can also combine an exciting quad ride to the hidden archeological sights or find out more about picturesque old town centers on Krk and their cobbled streets and traditional architecture through interesting open space escape games.
What is the best time of year to visit Krk for your family holiday?
Summer is the perfect season for your family holiday in Croatia. Everything is open, and there are plenty of things to see and do.
In order to avoid the crowding of the beach during the peak months of July and August, consider visiting Krk in June & October. During these times, the crowds are much smaller and the weather is pleasant.
You can also enjoy the beautiful nature and the many activities available on the island also in the late spring & early autumn.
Start planning your amazing family holidays with teens on the Island of Krk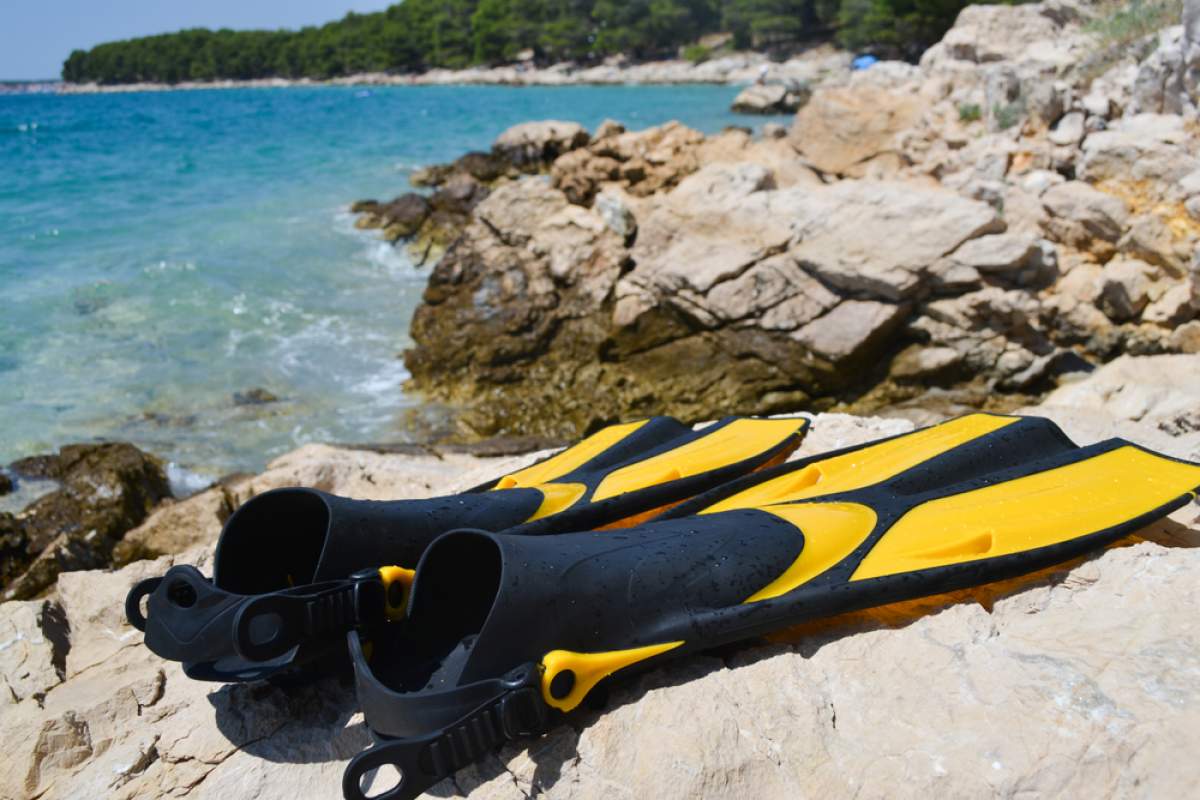 A family holiday on Krk will leave you with unforgettable memories. We made sure you have a lot of fun day trips & activities to choose from for a truly authentic Krk experience.
If you have special wishes for your Krk family vacation, we will gladly suggest you a tailor-made trip.
Start planning your amazing family holidays with teens on the Island of Krk today!
Your traveling teens will love the various exciting activities on the island of Krk and we will gladly help you find the ideal accommodation, tours & activities for your extraordinary family time on the island of Krk.