Choosing the island of Krk as your holiday destination is the right decision to make both for yourself and your loved ones. Although our "golden island" is rich in many natural and cultural treasures, perfect pebble and sandy beaches and many options to make your vacation a unique experience, do not miss the opportunity to take the day trip and explore its vicinity.
Breathtaking national parks and forested mountain areas are worth visiting and exploring. Here are several suggestions for day trips from Krk to discover and experience the best things that the nearby areas of the island of Krk have to offer.

Explore the magic of Gorski kotar
Only 20 km away from the island of Krk, there is Gorski kotar - a green oasis, or as we call it, the "Green Heart of Croatia". Thanks to the unique climate throughout the year, it provides perfect peace, relaxation and numerous natural beauties that you can admire during all four seasons. Due to lower summer temperatures, it is the ideal place to go hiking, go for a walk in the woods, stroll across the meadows, cycle through forests and take a ride on local trails. At the same time, by taking a day trip to Gorski kotar, you will get away from the heat and crowds.

All of you holidaying on the island of Krk have the chance to get to know these magical surrounding areas thanks to numerous interesting one-day or multi-day excursions. So, if you decide to get to know Gorski Kotar, there is a unique excursion program called Gorski kotar – 50 Shades of Green. In addition to enjoying three days of well-planned adventures with an elaborate itinerary for each day, you can travel at your own pace and by your own car, which is a great advantage.

You can also visit the Risnjak National Park, a national park of exquisite natural beauty, which you can take a closer look at thanks to a tour with an expert guide. There are also natural attractions and popular resorts Zeleni vir and Vražji prolaz nearby. Also, an unforgettable experience of rafting on the river Kupa awaits all adventure lovers.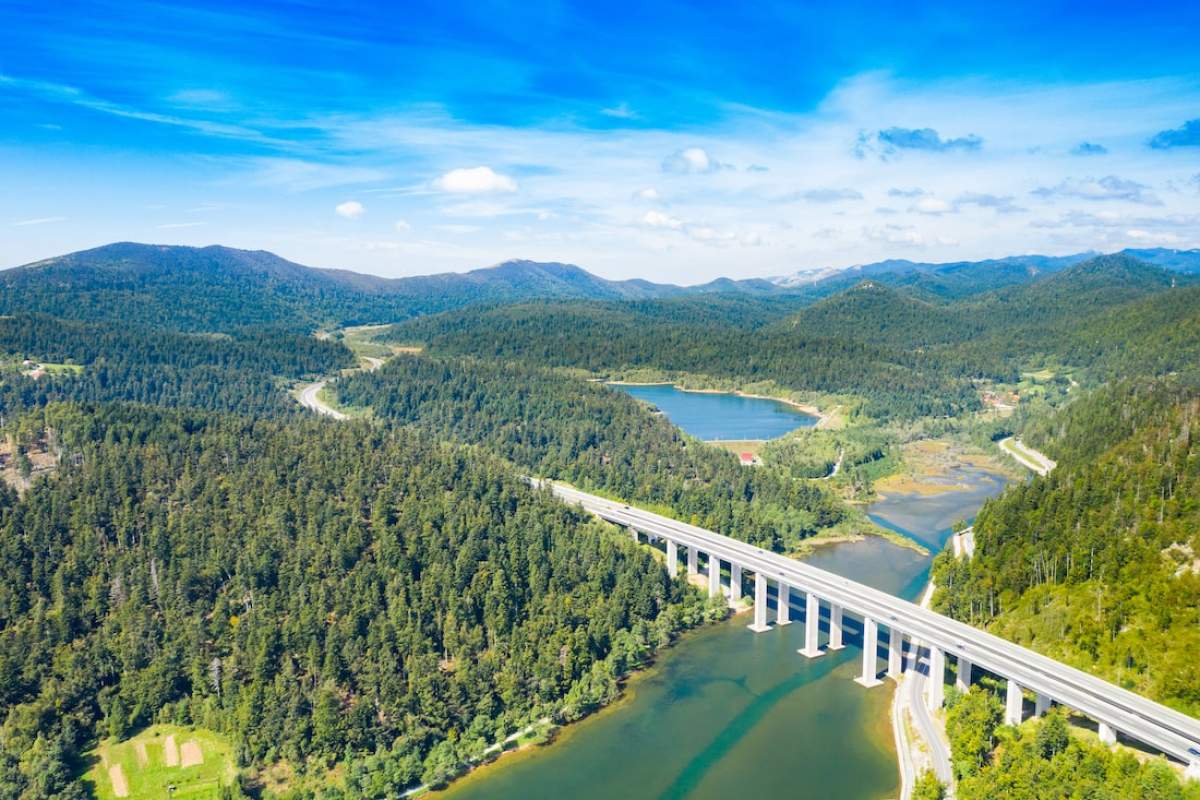 Discover all the national parks in the vicinity
When you feel like taking a break from the joys of the sea, the best option is to visit one of Croatia's beautiful national parks located nearby. Risnjak National Park is an area of incredible biodiversity, covered with dense forests with amazing sights and a breathtaking view of the Croatian coast.

The Northern Velebit National Park features a fascinating karst landscape, mostly covered with spruce and fir forests with a view of the Adriatic and the breathtaking slopes of the Velebit mountain range. We should also mention that the Northern Velebit National Park has been a perfect destination for speleologists for years. Therefore, if you are a fan of an active holiday and an adrenaline lover, this is an excursion that will meet all your expectations.

As icing on the cake when talking about national parks, one of the most beautiful natural phenomena in the world, Plitvice Lakes National Park, is just a few hours away from the island of Krk. Owing to its 16 connected lakes and 92 waterfalls, Plitvice Lakes National Park is on the UNESCO World Heritage List. Many intertwined kilometers of trails give you the opportunity to explore its every nook and cranny. No matter what time of year you visit it, you will be fascinated by its unique beauty.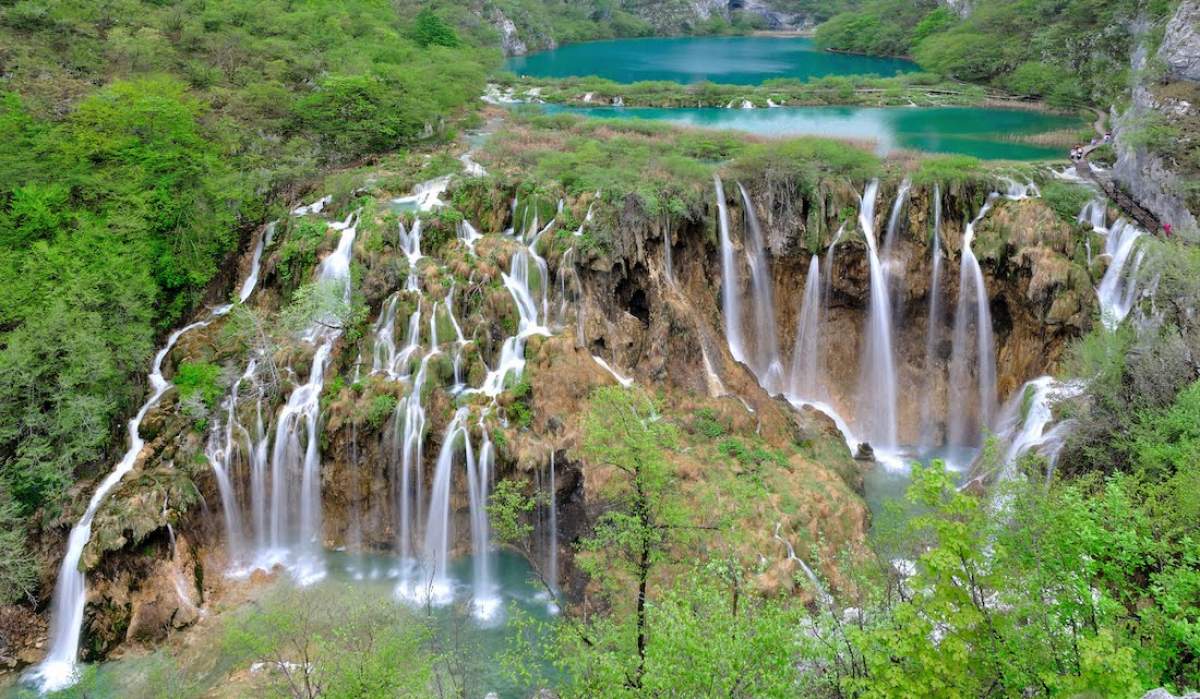 Get to know the Lika Region
There must be something magical about the place that gave us one of the world's greatest inventors – Nikola Tesla. A region rich in beautiful nature, dense forests, lakes, rivers, rich historical and cultural heritage, an area with as many as three national parks (NP Velebit, NP Plitvice Lakes, NP Paklenica). The region Lika is a perfect choice for a day trip from Krk.

You can visit this picturesque area by embarking on a self-guided trip or choosing various one-day excursions from Krk. So you can create experiences to your liking and at your own pace. In addition to visiting national parks, you should not miss seeing the House of Velebit. It is an attractive, interactive visitor center of the Northern Velebit National Park. You can find much interesting information and experience the Velebit mountain range with all your senses.

You can take the opportunity to visit the bear sanctuary in Kuterevo, a home for orphan bears. They are taken care of by volunteers who will be happy to introduce you to various activities with the same goal - protecting bear habitat, education, and promoting a sustainable lifestyle.
Birthplace of Nikola Tesla
As already mentioned, Nikola Tesla, the fascinating figure, a famous scientist, and inventor, was born in Lika. His native place Smiljan is home to the Nikola Tesla Memorial Center, which is an absolute must. In addition to getting inspired by Tesla's life, inventions, and reflections, you can enjoy a demonstration of Tesla's transformer and a multimedia display of his many creations.

The Tesla-inspired journey through Lika is undoubtedly one of those excursions that know no age limits because everyone gets to know Tesla, his work, and his fascinating life with the same enthusiasm. In the immediate vicinity, there is the city where Tesla was educated. You can find out more about this small but quite interesting town in the company of an experienced guide if taking part in a guided tour of the city of Gospić.

The beautiful Lika Region is genuinely a real source of adventure for lovers of active holidays and lovers of natural phenomena and attractions. We also advise you to visit the Cave Park Grabovača, an area of exceptional biodiversity and protected plant and animal species. It is an excellent place for a family trip in the lush nature of the Lika region.
We hope that the available day trips and programs will inspire you to contact us and encourage you to experience these carefully selected adventures to make the most of your time and enjoy your vacation. We will see to all the technical details of your trip and are always available should you need additional assistance and support.